College is a common next step for high schoolers after graduation.1 But if you think it's not for you or you don't want to take on 4 years' worth of student debt, then you might want to consider the skilled trades.
The trades are an alternative to the college route. You can prepare for many of them with vocational training at a fraction of the time it takes to complete an undergraduate degree. And, less time in school could mean fewer years of tuition.
With so many trades to choose from, it can be difficult to know where to begin.
Here, we'll explore what the trades are, 4 specific skilled trades and how to prepare for them.
What Are Trades?
The trades refer to a variety of occupations that fall into some major industries, such as services, manufacturing and construction. These fields don't usually require a 4-year degree, but oftentimes some form of on-the-job or vocational training can be helpful for entering them.
Have You Considered a Career in Welding or HVAC?
Fill out the form to recieve a no obligation info packet.
Skilled trade training is typically a type of education where specific skills are learned for a particular position.
Even with this variety, skilled trades can have a lot in common with each other. Generally, those who enter into these fields like to work with their hands, can follow directions easily and have solid math and reading skills.
Jobs within the skilled trades can take place in a variety of settings, including food production plants, laboratories, auto shops and construction sites.
So, what are some of the most common trades? See 4 popular ones below.
What Are 4 Key Sectors of Skilled Trades?
While there are many different skilled trades, we'll take a look at 4 key sectors: welding trades, HVAC trades, electrician trades and plumbing and pipefitting trades.
1. Welding Trades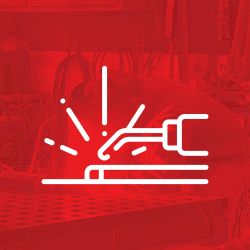 What Trade Is a Welder?
In general, welders use specialized equipment to cut or join metal parts, but they're also tasked with filling indentations, seams or holes.
Due to the strength of this process, welders are needed in a variety of industries: manufacturing, aerospace, refineries and power plants. The specific kind of equipment that welders use and the work they perform depends on the sector. With 100 different welding processes, welding can have a big range of applications.
What Are the Education Requirements for a Welder?
In order to become a welder, you typically need a high-school level of education. A combination of formal welding training and on-the-job training can be helpful because many employers look for these credentials these days.
Some welding schools design their courses to help welders prepare for welding certification tests. Certain welding positions might require professionals to earn general or specialized welding certifications.
2. HVAC Trades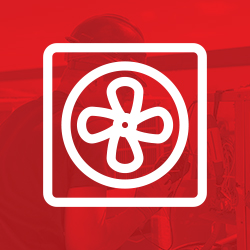 What Is an HVAC Trade?
HVAC technicians are responsible for installing, maintaining and repairing systems that control the air quality and temperature in a building.
Some techs decide to specialize in a particular area of the trade, such as commercial refrigeration, radiant heating systems or solar panels. Others focus on selling service contracts to customers for routine filter replacement, duct cleaning and inspection.
What Kind of Education Is Needed for an HVAC Career?
Since HVAC systems are becoming more complicated, employers tend to prefer techs who have received HVAC training through a post-secondary institution, such as a trade school.
At the beginning of your career in this field, you'll likely be taken under the wing of a more experienced technician to learn basic HVAC skills before mastering more complicated techniques.
Many HVAC techs are required by the Environmental Protection Agency (EPA) to earn a license for handling refrigerants. Additional licensing requirements might come from state and local authorities.
3. Electrician Trades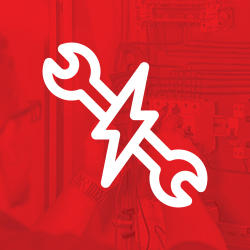 What Is the Electrician Trade?
As an electrician, your job would generally revolve around installing, repairing and inspecting electrical systems in both commercial and residential settings. These electrical systems might be for lighting, communications or power.
While there are many electricians who work alone, others either work on a team for a large company or collaborate with other trade workers.
What Education Do You Need to Be an Electrician?
In order to enter into this trade, you'll need to have a minimum of a high school education or equivalent. Some professionals get their start by undergoing electrician training to learn the basics, such as circuitry and safety protocol.
It's possible to specialize in areas like communications, elevators or soldering too, but it's not required.
As an electrician, you might have to prove your skills on a test in order to receive a license to work, depending on where you live.
4. Plumbing and Pipefitting Trades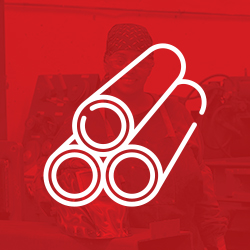 What Is a Pipe Trade?
In general, plumbers and pipefitters are responsible for installing and maintaining piping systems and fixtures.
Although there are differences between each trade, many duties overlap. Both professions deal with pipes and fittings that transport a variety of fluids and gases. However, plumbers tend to deal with piping systems that carry gas and water in residential and commercial buildings. On the other hand, pipefitters typically work with pipe systems that carry gases, acids and chemicals more commonly used in industrial and manufacturing settings.
Do You Have to Go to School to Be a Pipefitter or Plumber?
After receiving a high school diploma or equivalent, you can attend a plumbing or pipe fitting school to learn about using tools, safety guidelines and the designs of pipe systems.
Such trade schools may offer welding training credits that could be applied to a pipefitting apprenticeship. An apprenticeship is usually the next step to becoming a pipefitter or plumber and can last from 4 to 5 years.1
Many states require both plumbers and pipefitters to earn a license to work legally. You might have to pass an exam or have on-the-job experience in order to qualify.
How Can I Start Learning a Trade?
If you want to learn more about training for a skilled trade, speak with a Tulsa Welding School representative about the different programs we offer. Call 855-981-7313.
1https://www.bls.gov/ooh/construction-and-extraction/plumbers-pipefitters-and-steamfitters.htm#tab-4
This blog has been labeled as archived as it may no longer contain the most up-to-date data. For a list of all current blog posts, please visit our blog homepage at https://www.tws.edu/blog/