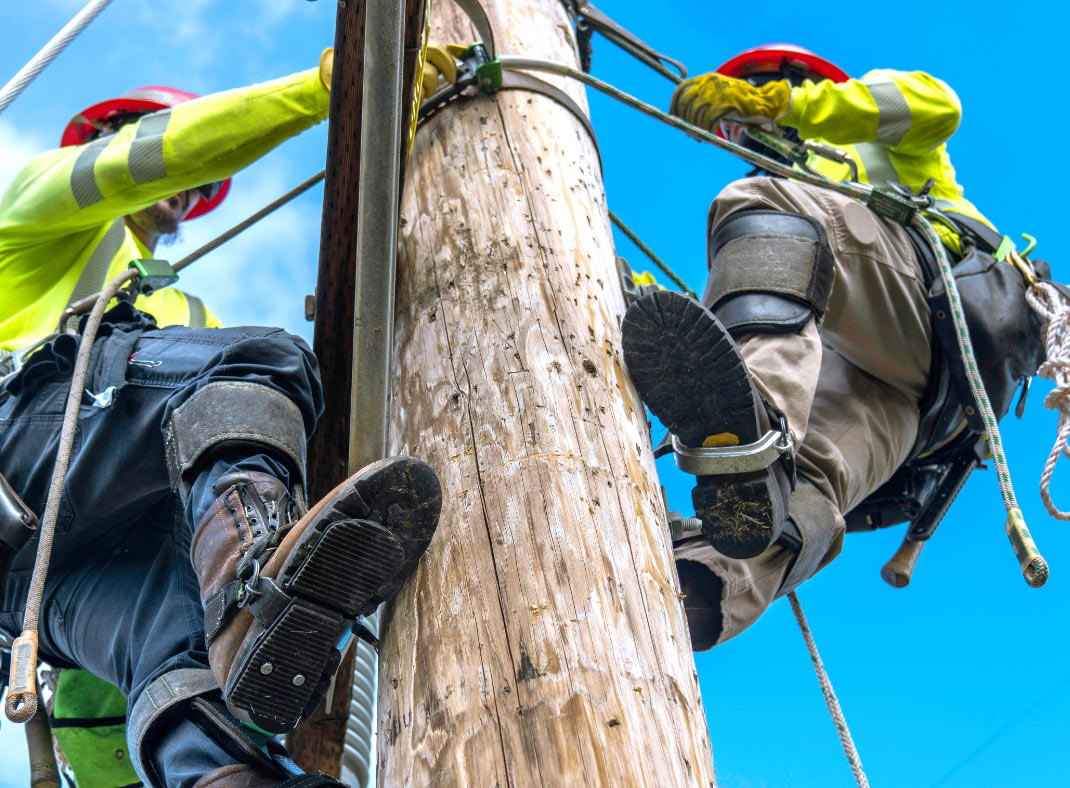 Dallas is a thrilling place to live and work if you're in the right industry. There's a vibrant community of tradespeople that makes the city what it is. And local trade schools support their efforts by offering timely and relevant programs to train the next generation of doers. If you're ready for a challenge, you can find your mission in Dallas.
What Trade Programs are Available in Dallas?
Trade programs are available in dozens of industries, but offerings are geared toward relevant industries with consistent job openings. The most popular options in the Dallas area include:
Welding
Welding is a fabrication process that joins metal or thermoplastics with heat, creating a permanent bond. Welders interpret specifications, prepare materials, select welding techniques, and operate welding equipment. They play a vital role in various Dallas-area industries, including manufacturing, construction, automotive, and aerospace, ensuring the structural integrity of projects from car parts to bridges.
HVAC (Heating, Ventilation, and Air Conditioning)
Have You Considered a Career in the Skilled Trades?
Fill out the form to recieve a no obligation info packet.
HVAC technicians install, repair, and maintain heating, cooling, and ventilation systems in residential, commercial, and industrial settings. They ensure that indoor environments remain comfortable while keeping refrigeration units at safe temperatures. Their expertise extends to a broad range of tasks, from hands-on repairs and system design to diagnostics and customer care. On a hot August day, they're the most popular people in Dallas.
Electrician
Electricians install, maintain, troubleshoot, and repair electrical systems and equipment, ensuring safe and efficient power distribution in homes, factories, and businesses. Roles vary from repairing light fixtures and industrial equipment to wiring houses. There's no shortage of jobs for electricians in a city with 1.3 million people.
Electrical Line Worker
Line workers install, repair, and maintain overhead and underground power lines. They oversee the technical delivery of electricity from power plants to homes and businesses.
Responsibilities include setting up utility poles, inspecting lines, troubleshooting electrical faults, and replacing worn system components. Their work is essential for ensuring a reliable supply of electrical power to the Dallas community.
What Are the Benefits of a Trade Program Versus an Apprenticeship?
Trade programs and apprenticeships are not mutually exclusive. But trade schools offer a better start. Benefits include:
Fewer Knowledge Gaps
Trade school programs offer a structured curriculum that covers a wide range of topics. You'll graduate with a comprehensive understanding of the practical, theoretical and safety considerations in your field, gaining skills faster than you would in an apprenticeship program alone.
Less Experience Required
A diploma can replace a year of experience toward your trade license after three to four years of apprenticeship, meaning you can get a quicker start as an independent tradesperson. And where apprenticeship opportunities are limited, having a trade school education improves your chances of getting into an apprenticeship program.
Hand-On Training
Trade schools offer practical training in well-equipped workshops where you can gain hands-on experience using the tools, equipment, and materials specific to your trade. You'll learn by applying theoretical knowledge to real-world scenarios, bridging the gap between the classroom and the workplace.
Instructor Mentorship
Instructors with industry experience can provide valuable career guidance, helping students set goals that align with their aptitudes and interests. As role models and mentors, they'll teach you the tricks of the trade and help you navigate future challenges in evolving industries.
Career Services
Trade schools help students find job opportunities that match their skills, qualifications, and career goals. They connect students with potential employers and apprenticeship programs, supporting their transition from school to the professional world.
Final Thoughts
Trade schools prepare students for successful careers in growing industries that require specialized technical skills. As an alternative to or preparation for apprenticeship programs, a diploma is a confidence-builder that will help you make the most of job opportunities.
Want to Learn More?
At Tulsa Welding School, we are dedicated to helping you change your life and put you on the path to lifetime fulfillment and success. In addition to our supportive faculty and staff, our hands-on training programs are created with feedback from companies that employ skilled trades professionals. We train you in the types of skills that employers look for in a worker.
To learn more about our trade programs contact us at Tulsa Welding School, or call (214) 227-9911.