Post updated: October, 26, 2021
The top 5 states for electrician employment were California, Texas, New York, Florida and Ohio in 2020, according to the most recent year for which the Bureau of Labor Statistics data is available.1
Do you need an electrician license to work in these states? That depends. Licensing requirements for electricians can vary across the U.S., so it's important to check regional guidelines when applying for an electrician license after completing electrician training.2
See the electrician licensing requirements in the top states for electrician employment below.
What Are the Top 5 States for Electricians?
The Bureau of Labor Statistics reports that the following 5 states had the highest numbers of employed electricians in May 2020:1
California: 71,010 employed electricians
Texas: 60,890 employed electricians
Florida: 41,900 employed electricians
New York: 36,310 employed electricians
Ohio: 23,430 employed electricians1
These numbers do not include self-employed workers.1
What Licensing Is Required for Electricians in Each Top State?
Let's look at the licensing requirements for each of the top states for electricians.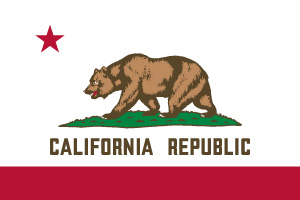 1. California Licensing and Certification Requirements for Electricians
Electrician licensing in California is regulated by the Department of Consumer Affairs Contractors State License Board.2
An "electrical contractor" is defined as someone who places, installs, erects or connects any electrical wires or other appliances that utilize electrical energy for any purpose.2 Electrical contractors must take and pass two exams to verify their electrician skills and receive a C-10 license.3
An "electrician" is defined as someone who "engages in the connection of electrical devices for electrical contractors."4 All electricians who make connections of greater than 100-volt amps and who work for C-10 contractors must take and pass a certification exam.5
Certification is not required for electricians working for C-7 (low voltage systems) or C-45 (electric sign) contractors.5 Electricians who hold a C-10 license in their own name do not need the electrician certification, unless they work as an employee under another C-10 contractor's license.5 However, electricians who are certified in another state must obtain California certification.5
There are 5 classifications for certification and testing. Each has its own corresponding exam:5
General Electrician
Residential Electrician
Fire/Life Safety Technician
Voice, Data, Video Technician
Non-Residential Lighting Technician5
The application fee and test cost is the same for all: $175.5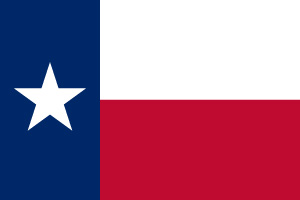 2. Texas Licensing Requirements for Electricians
Electrician licensing is handled by the Texas Department of Licensing and Regulation.6
Anyone who performs electrical work in the state of Texas must be licensed.6 "Electrical work" refers to installing, maintaining or extending electrical wiring systems and equipment used in connection with electrical energy.6
Individual electrical licenses can be obtained in the following categories:6
Electrical Apprentice
Electrical Sign Apprentice
Journeyman Electrician
Journeyman Industrial Electrician
Journeyman Lineman
Journeyman Sign Electrician
Maintenance Electrician
Master Sign Electrician
Master Electrician
Residential Appliance Installer
Residential Wireman6
Test subject matter, including basic terminology, can vary with the type of electrician license.7
A state license is valid anywhere in Texas.6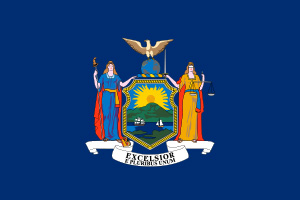 3. No Statewide Licensing Requirements for New York
There is no statewide licensing requirement in New York. Local municipalities, such as cities and counties, are responsible for handling licensing requirements, and these requirements may vary depending on local, city and county laws.8
Have You Considered a Career in the Skilled Trades?
Fill out the form to recieve a no obligation info packet.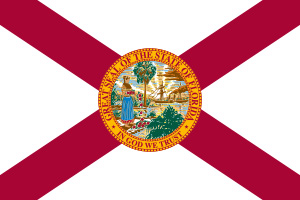 4. Florida Licensing Requirements for Electricians
Electrician licensing in Florida is handled by the Department of Business and Professional Regulation.9
There are two types of licenses for electrical contractors in Florida:9
Certified licenses allow the individual to work anywhere in the state of Florida.
Registered licenses are limited to certain jurisdictions.
There are four types of electrical contractor categories:9
Alarm Systems I
Alarm Systems II
Electrical
Specialty9
To become a Certified Electrical Contractor (from the Electrical category above), the applicant must take and pass a state exam.10 The exam contains two parts: 1) Technical and Electrician Safety and 2) Business.11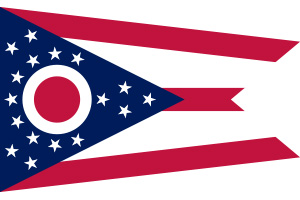 5. No Statewide Licensing Requirements for Ohio
The state of Ohio does not have licensing or educational requirements for general electricians. Electricians may be required to earn licenses at the local, county or city level.12
Commercial electricians, however, are required to be licensed at the state level. The Ohio Construction Industry Licensing Board (OCILB) oversees the licensing of commercial electricians.12
Get Your Start with Electrician Training
Wherever you choose to pursue the electrician career path, electrician training can be a helpful first step.13
Trade school electrician classes can offer instruction in electrical safety practices, basic electricity and circuitry. Plus, you may be able to apply the credit you earn at electrician school to an apprenticeship, which is often the next step to becoming an electrician.
Tulsa Welding School can help you get started. We offer an Electrical Applications program at our Jacksonville, Florida, campus that can be completed in as little as 7 months. Call 855-981-7313 for more details.
1https://www.bls.gov/oes/current/oes472111.htm#st
2https://www.cslb.ca.gov/About_Us/Library/Licensing_Classifications/C-10_-_Electrical.aspx
3https://www.cslb.ca.gov/Contractors/Applicants/
4https://www.dir.ca.gov/dlse/ecu/electricaltrade.html
5https://www.dir.ca.gov/DLSE/ECU/ECU_FAQ.htm#a2
6https://www.tdlr.texas.gov/electricians/elecfaq.htm
7https://candidate.psiexams.com/bulletin/display_bulletin.jsp?ro=yes&actionname=83&bulletinid=350&bulletinurl=.pdf
8https://generalcontractorlicenseguide.com/new-york-electrical-license/
9https://www.myfloridalicense.com/intentions2.asp?chBoard=true&boardid=08&SID=
10https://www.myfloridalicense.com/CheckListDetail.asp?SID=&xactCode=1010&clientCode=0801&XACT_DEFN_ID=3685
11http://www.myfloridalicense.com/dbpr/examination-information/electrical-examinations/#1508178731062-162fea5f-d475
12https://generalcontractorlicenseguide.com/ohio-electrical-license/
13https://www.bls.gov/ooh/construction-and-extraction/electricians.htm#tab-4
This blog has been labeled as archived as it may no longer contain the most up-to-date data. For a list of all current blog posts, please visit our blog homepage at https://www.tws.edu/blog/