John, 49, graduated from the Professional Welder program at Tulsa Welding School in September 2008. John is now a CWI and does 3rd party inspections for a materials testing lab and special inspections agency in Long Island City, New York.
Thanks for your time, John. You went to welding school at 38. What took you so long?
After college, throughout my 20s, I bounced around a lot. I had a very generalized degree and graduated into a slump economy. I didn't have a marketable skill, so I found myself in a lot of sales and customer service type jobs. I finally landed in a pretty good job with Hilti in Tulsa. I was there for about 5½ years. But then came a divorce, a desire to quit the cubicle and do something authentic. I spent a couple of years farming out my woodworking hobby, but I had to find something. I knew the best opportunity would be at Tulsa Welding School.
What made you think that?
I had cousins who went to TWS. One became a very successful pipeline welder in Alaska, and the other worked in the industry, too. I looked at the cost; it was daunting. I looked at a cheaper course elsewhere, but because the TWS program is accelerated, it seemed cheaper. It would get me out and earning faster. It's not a decision I regret. The speed and intensity of it was a different kind of learning.
Have You Considered a Career in the Skilled Trades?
Fill out the form to recieve a no obligation info packet.
Had you done any welding before?
I had not, but I have always drawn. I think I took to it because a welding rod is like a stylus, a pencil. If you can crosshatch, make a circle and print neatly, you're probably going to have the root skills necessary to become a decent welder.
What did you enjoy most about the welding program?
The instructors. They were mainly older, experienced guys. Some of them were very paternal and supportive. Welding school is a kinesthetic kind of learning. You must train your hands to do what you think they're supposed to do. You have to absorb a lot very quickly and then repetitively screw up for days on end! It can be very daunting.
Is that why the instructors are important?
TWS Student Store
The TWS student store is now open! Visit GoShopTWS.com go grab all the latest TWS swag.
Shop Now
For many of us, welding was completely new, so we needed someone to hold our hands. It was great to be able to talk to seasoned "been there, done that" guys who could encourage you and tell you what to expect when we got out. One of the instructors, David Wilkins, has a soothing way of comforting and encouraging his students. That's why he teaches one of the early phases.
You won the Top One for your class. Does that make you the best welder?
I can't take credit for being the best welder. Maybe I was the best "all-rounder." A big part of that was taking the classroom portion of the training seriously. I met a lot of younger guys who skipped the classroom and said all you have to do is know how to weld. But I was paying for the program; if someone said, "Go home and read chapters 1 through 3," that's what I did. It helped tremendously later in my career. I'd say a good third of the content of the CWI [Certified Welding Inspector] exam was stuff I learned in the classroom at Tulsa Welding School eight years earlier.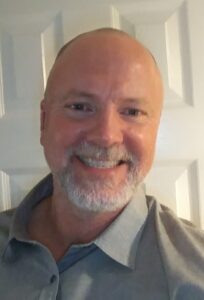 Where did you go to work after graduation?
I was hired right out of school by a company that has since closed. I did turnarounds and shutdowns for waste energy plants. Covanta is the most well-known. I did that for a couple of seasons, then headed back East. 
I worked in welding retail for gas supplier in Connecticut. I thought it would be a good way to figure out who was hiring locally, and who paid decently. You can learn a lot from behind a counter. It was an interesting experience, not a waste of time at all. I met a couple of union welders from New York City who came in. We talked shop, and I got names and advice about how it works up there. 
That's a different kind of welding job?
If there isn't a whole lot of work, don't sneer at something kind of peripheral to what you are trained to do. It could lead you in through a side door. Sometimes that can advance you faster than had you come in through the front door. 
So, your welding career continued?
Yes, over the next few years I did a lot of different welding jobs. I got myself a welding truck, did some ornamental work, welded stainless steel, quite a bit of railing, and some stuff for the dorms at Yale University. From 2014 to 2016, I parked myself back in rural south east Oklahoma, where my mother has property. I continued to weld, but the opportunities were limited, and it was quite a struggle. That was the motivation to try to broaden my skill set and market myself again. 
How did you decide to pursue the CWI role?
I found out about the CWI while getting my NYC welding license signed and updated. The guy signing it for me was a CWI. I looked at his stamp and asked what's involved with this CWI thing? Six weeks later I'd sat the exam, and two months after that I discovered I'd passed. That was in May 2016. 
How did you go about getting an inspection job?
I began to market myself and make connections back in the north east. I needed to head back to where the work was. I drove back up, couch surfed, and landed a job as a combination fabricator/QC guy because of my CWI. From there I put out my résumé for inspection work in the city. I immediately got a bite. I have now been doing 3rd party inspecting for two years.
Is there a lot of inspection work in New York? 
It is madness for an inspector in New York City right now. There's an awful lot of work. Most projections say 10-15 years of work in New York City. There are climber cranes on the tops of so many buildings. You could quit a job and have one the next day. After I put out my résumé, I was hired by Atlantic Engineering Laboratories. Then in late summer last year, I moved to my current company Twin Peaks Testing. 
What kind of work have you done, and where?
In the past two years I have done work at the Brooklyn Navy Yard, Tappan Zee Bridge, Goethal's Bridge, even a project for the Museum of Modern Art that took me to Buenos Aires, Argentina, for a week. I usually hop a train, or ferry and use the subway, and visit one or two jobs in Manhattan, Brooklyn, Queens, sometimes the Bronx or Staten Island. On occasion, work will take me to a fabrication shop in eastern Long Island, or points west (PA or NJ) or north up the Hudson. 
What do you enjoy most about being an inspector?
There's an endless number of things to know, so you must get in the habit of constantly reading and learning. If you enjoy learning, it's great. If you enjoy a variety of locations, then doing 3rd-party inspections is great because you find out the night before where you're going to be needed. 
What advice would you give to people considering Tulsa Welding School?
For one, I'll quote the guy who was Top One for the class preceding mine. He was a man of few words, but his advice was simply, "Stay in your booth!" There is a simple truth to that, just maximize the time you spend welding. Secondly, don't squander your time in the classroom. There really is so much to learn that will help you later in life. It's amazing the number of guys who don't think it's important to know the nuts and bolts of welding–the "why" as well as the "how." If you have ambitions to become an inspector, you need that knowledge and understanding.
If you're a TWS graduate and would like to share your success and be an inspiration to others, please email [email protected] to be considered for a Graduate Connection interview. Please include details such as your graduation date (month/year), program, and campus name (Tulsa/Jacksonville/Houston). 
This blog has been labeled as archived as it may no longer contain the most up-to-date data. For a list of all current blog posts, please visit our blog homepage at https://www.tws.edu/blog/