Sean, 53, was born in Chili, New York, close to Rochester. He completed the nine-month Electro-Mechanical Technologies (EMT) program at Tulsa Welding School in Jacksonville in April 2023.
Thanks for your time, Sean. What did you do before coming to Tulsa Welding School?
I joined the U.S. Navy in 1992 and served for 24 years. I retired in April 2016 with the rank of Chief Petty Officer (E-7) as an Aviation Machinist Mate. I was a jet mechanic. When I retired from the Navy, I immediately got a job on base working on aircraft again because it was what I knew and it's literally 10 minutes from my house! I started as a contractor and then I went to civil service. I'm still in civil service.
Thank you for your years of service. Where did the idea of going to Tulsa Welding School come from?
Back when I was in the Navy, my washer/dryer broke, and I fixed it myself. That turned into a small business for me, just working on appliances on the side—mostly washers and dryers. So fast forward a few years, I'd retired from the military and shut that business down, and my best friend, Keith, told me that he was going to Tulsa Welding School here in Jacksonville. We got talking and he told me that they have an HVAC course. I didn't know they offered HVAC because, honestly when I think of Tulsa Welding School, when I see their ads, I think of welding. I'd told him that I wanted to get a little experience in HVAC because I wanted to move my air conditioning around in the house. So, I went down there last July and sat down with the administration people and signed up for the EMT program.
Have You Considered a Career in the Skilled Trades?
Fill out the form to recieve a no obligation info packet.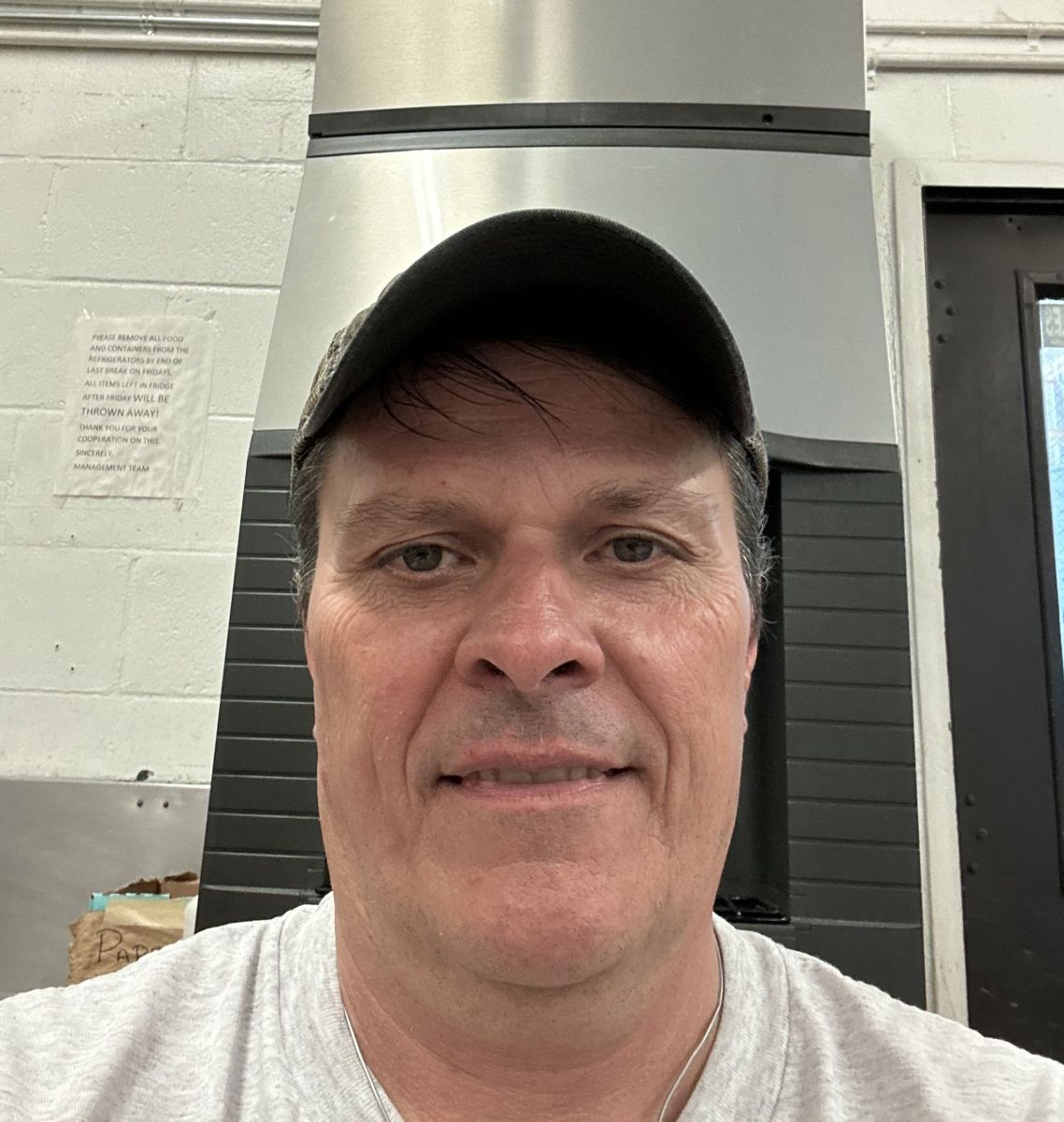 Having served in the Navy, you had the GI Bill to use, I assume?
The Montgomery GI Bill was a plus for sure. I never thought I'd use it. I had no plans to go back to school.
So, you didn't go to school with any intention of building a future career in HVAC?
Not really. I figured I've got the GI Bill, and having this knowledge is going to help me around the house. That was pretty much it. I'm still working on jets as an aircraft mechanic. I work on the F/A 18 Hornet, they call it the legacy F18. One minute they say the airplane's going away and then the next minute the Marines want to keep it for another 30 years. But for right now, that's what I'm working on. I'm still kicking around what I'm going to do. Not only did I just finish school six weeks ago, I also just got married a month ago, and we're moving house, so we are looking at different options. There are a lot of moving parts at the moment. My current job pays okay. I know one season's going to end and another one's going to open up, but it hasn't happened yet.
TWS Student Store
The TWS student store is now open! Visit GoShopTWS.com go grab all the latest TWS swag.
Shop Now
So, you're not actively looking for HVAC work?
No; I put on the Career Services sheet that I didn't want them to put my résumé out there. I don't want to do it at this time, but I tell you what, it's a booming industry. It seems like everybody's hiring. If I wanted to get an HVAC job right now, I could hands down. With my background, my years of experience in the Navy and the knowledge I have, I know I could get a job in a heartbeat. But being 53, it would mean completely changing direction…which I'm fine with if it happens, but that door just hasn't opened up yet.
Did you do the morning or evening class?
I did the morning class. It was pretty rough because for nine months I'd get up at 6:00 am to get out by 7:00 am to get to school for 7:30 am. Once I got home, I had about an hour to kick around and either take a nap or go hang out with my fiancé Dalyn, who is now my wife, for a little while. Then I'd go to work from 2pm until midnight, and by the time I'd get home and decompress a little, I'd sleep maybe three or four hours.
It was a really intense, rough schedule. To be honest with you, I probably couldn't have done it for one more week. It got to the point where I had to cut stuff out of my life, not that there was much to cut. But I had to kind of compress my schedule to focus on completing school because when I start something, I finish it. I don't quit. I don't walk away from anything.
Did you have frustrations, days where you wondered what you'd done?
It came pretty easy to me to be honest. But, if there was ever a moment where I said, "Why am I here?" it would only be because I literally was exhausted because of my schedule.
What did you enjoy most about your time at TWS?
All the instructors are great. You ask them any HVAC related questions, and they'll pop it off. They're extremely experienced. But to answer your question, my favorite part was when we got hands-on, working on equipment. That's where I get it. I'm not really into reading or theory, although you have to do that. But I enjoyed breaking the tools out, hooking them up to equipment and actually reclaiming refrigerants or charging a system. Then the testing and the troubleshooting. I enjoyed all that.
Have you thought about maybe starting your own side business to ease into it?  
I'm trying to get my work shift moved first, so my wife and I are on the same schedule. I'm 53 years old and working nights was a good schedule for me as a single guy. When you work nights, there's just a lot less visibility. There are a lot fewer supervisors walking around. It's a way more relaxed environment and you get paid more. But I'm hoping that this week that change should come to fruition. I'm getting ready to move on from working on airplanes and work in either the engine shop or the components shop, which I'm excited about. I have thought about starting my own business once I get on a more regular schedule. But I have zero experience working out in the HVAC field, other than at Tulsa which isn't the real world! So, it's a totally different thing to get a phone call at 6:00 pm when it's 90 degrees and 100% humidity outside from someone complaining that their AC is out, even though you didn't break it!
It might be sensible to do some business classes first! What do you enjoy most about HVAC?
I think it's the unknown. It is like a jigsaw puzzle. You have to figure out the missing piece. Once you crack into it and you hook up your gauges, you start to work the puzzle. Is there enough refrigerant? Is there a leak somewhere? Is it an electrical issue? Or is it a valve that's getting power, but it's just not opening or closing? So, it's just that unknown when you walk up to a system that I enjoy.
Did you make some connections at school, people you want to stay in touch with?
I did. One of the guys that I'm good friends with, George. We started together and graduated at the same time. He's a retired Navy Chief. The funny thing is, when you're in class and everybody's wearing their Tulsa work shirts, you can still immediately pick out the military people because they're the loudest ones in the group. They immediately know who to connect with. I don't care if you're Army, Navy, Marines, Air Force, Space Force, whatever. As soon as you know somebody was in the military, you just immediately start talking. One of the instructors had to tone us down sometimes because it could really be a little distracting to the class and to them, because we could really get going. He'd be like, "Okay, let's get back on subject here. We're talking about fan relays!" So, I did make some good connections and not just with military guys. But I think George is probably the lasting one.
What advice would you give to those considering Tulsa Welding School to help them be successful?
Read the material, ask questions, and don't be on your phone. Through the whole program, there's a lot of material that's covered. You'd never get your hands on any equipment if you tried to read everything that's in the book during school. There's an awful lot of material there that you can read at home. The problem for me was the fact that I had to work. I would've been a better student and I would've done a lot better at school had I not had to work full time. I didn't have a lot of time to read as much as I should have. I did fairly well, but I could have done better if I'd got into the material more. So, I'd say that's the biggest thing when you're here. If the instructor says, "Go home and read chapter 25," then read chapter 25; read it, reread it, and reread it again. Really try to understand the material and ask questions. I'd say the reading portion is definitely big, as much as new students probably don't want to hear that!
If you're a TWS graduate and would like to share your success and be an inspiration to others, please email [email protected] to be considered for a Graduate Connection interview. Please include details such as your graduation date (month/year), program, and campus name (Tulsa/Jacksonville/Houston).