Do you like to work with your hands?
Enjoy being outside as much as possible?
Prefer a flexible schedule to a rigid one?
Then you may want to consider a career in the skilled trades.
The skilled trades can offer plenty of exciting and diverse job opportunities for women and can allow them to earn more than in traditionally female-dominated occupations.1
Have You Considered a Career in the Skilled Trades?
Fill out the form to recieve a no obligation info packet.
Let's take a closer look at fun jobs for women in the skilled trades.
What Makes a Job Fun for Women?
A fun job is typically associated with little stress, a lot of task variety, opportunity for personal growth and good pay. Those who feel good about what they're doing, who have a stake in their work and who like their co-workers usually feel good about their job.2
Women in particular prize a sense of purpose, work-life balance and flexible work hours when it comes to their workplace. 3 A white paper by the Center for Creative Leadership surveying 500 women found that their top priority was flexibility, including paid time off and the ability to work from home.
3 Fun Skilled Trades Jobs for Women
What are some blue-collar career options for women that meet the above requirements? Check out the list below.
1. NASA Welder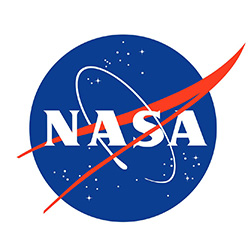 If you work for the National Aeronautics and Space Administration, you can be part of something truly special—exploring space. You will have the opportunity to work on unique and challenging projects that propel humanity's progress.
NASA Welder Job Description
Welders at NASA weld metal parts used for space flight hardware. They are expected to be capable of free-hand welding, computer numerical control welding and precision welding. NASA welders employ welding techniques such as GMAW, TIG, SMAW or oxy-acetylene welding.4
NASA is consistently named the best place to work in the federal government.5 The government agency is known to provide great benefits, among them being flexibility. NASA offers its employees flexible work hours, telecommuting options, ten paid holidays and a generous leave program.6
How to Prepare for a NASA Welder Job
Enroll in a welding training program to ensure that you are well versed in the different welding techniques needed at NASA. Advanced welding training and other coursework may also necessary.
To apply for a job at NASA, you need to create a USAJOBS account.
2. Solar Technician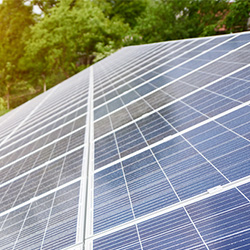 As a solar technician, you can be proud of what you do as your work contributes to a greater good. You not only help protect the environment but also allow people to lower their energy expenses.7
Solar Technician Job Description
There are in fact many different types of positions that fall under the solar technician category. Here are just a couple:
You could be a solar panel installer and work on the rooftops of residential
You could work on a solar farm and maintain large solar arrays for power
In any case, you are tasked with the assembly, installation or maintenance of solar panels. Most solar technician positions will have you work outside. Your work hours may be reduced during the winter months due to the season's shorter days. You may work on your own or in a team. It's unlikely that one workday resembles another. 8
How to Prepare for a Solar Technician Job
Solar technicians who have completed vocational training can have great job opportunities. Some electro-mechanical technologies training programs include a solar energy technology module that teaches students the basics of solar.
3. Electrician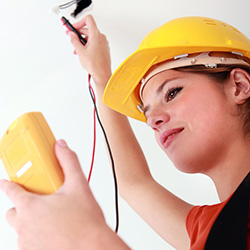 Electricians install, maintain and repair electrical power, communications, lighting and control systems in all kinds of building structures.
Electrician Job Description
Going into electrical technology can allow women to develop a great deal of autonomy. "Getting into a trade also seemed like a way to be independent and self-reliant," said Julia Wagner Brady in an interview with Brit + CO. Wagner Brady decided to become an electrician upon finishing her liberal arts degree and being unsatisfied with her white-collar job prospects.
Wagner Brady describes how much variety she enjoys at her job, and that work sites have included subway stations, hospitals and different office buildings. Other aspects that make her job fun include troubleshooting, problem solving and coming home early. "There is incredible satisfaction to be found in knowing you've done a job well," Wagner Brady concludes.
How to Prepare for an Electrician Job
Electricians who can perform a wide range of tasks usually have the brightest job outlook.9 An electrician training program can help you learn the fundamentals of electricity to get started on this career path.
Support for Women in the Skilled Trades
The skilled trades are eager to increase their female workforce, especially with the labor shortage.10 To bolster women's participation in the trades, several organizations have created scholarships specifically to support them:
These scholarships and other funding options can make it easier for you to enter the skilled trades career of your dreams. Whether you are drawn to the trades because you long for autonomy, hands-on work or flexibility, this industry has a lot of opportunities for women and many stories of success.
1 https://www.theatlantic.com/education/archive/2018/01/why-are-women-still-choosing-the-lowest-paying-jobs/551414/
2 https://money.howstuffworks.com/do-jobs-that-are-more-fun-pay-less-money3.htm
3 https://www.ccl.org/blog/what-women-want-work/
4 https://www.nasa.gov/centers/wstf/supporting_capabilities/machining_and_fabrication/welding.html
5 https://www.nasa.gov/careers
6 https://www.nasa.gov/careers/benefits
7 https://www.solar.com/learn/five-reasons-consider-career-solar-industry/
8 http://solartechnicians.net/solar-technician-job-description/
9 https://www.bls.gov/ooh/construction-and-extraction/electricians.htm#tab-6
10 https://www.theatlantic.com/business/archive/2018/08/theres-a-shortage-of-welders-will-more-women-fill-the-gap/567434/
This blog has been labeled as archived as it may no longer contain the most up-to-date data. For a list of all current blog posts, please visit our blog homepage at https://www.tws.edu/blog/