Not every career requires a college degree, and an expensive university education isn't necessarily right for everyone.1,2 For some people, hands-on classes in high school like shop class or welding are more enjoyable than English or history.1,2,3
If you are mechanically inclined and like working with your hands, learning HVAC at a vocational school instead of studying an academic subject at a traditional four-year college could be something to consider.2
There are trade schools in Houston with experience preparing men and women for the skilled trades, so if you live in Texas and want to enroll in an HVAC training program, you have some local options.
But training locally isn't the only reason to learn HVAC. Keep reading to see why an HVAC career could be right for you and how to get started.
Is HVAC a Good Trade to Get Into?
The skilled trades need skilled workers to fulfill important roles in society, such as constructing bridges and maintaining proper heating and cooling in a building.1,3
Have You Considered a Career in the Skilled Trades?
Fill out the form to recieve a no obligation info packet.
If you are thinking about becoming an HVAC technician in Texas, there are plenty of reasons to consider this a good career.1
1. Steady Job Growth Projections
The Bureau of Labor Statistics predicts the growth rate for HVAC mechanic and installer jobs between 2020 and 2030 to be 5%.4 This means that around 19,000 new jobs will be added in the next decade.4In Texas, the job growth rate is much higher than the national average, according to Career One Stop, a project sponsored by the U.S. Department of Education.5 HVAC jobs are expected to grow 16% in Texas over the next decade!5 This means around 3,450 new HVAC jobs could be added in this field every year in Texas.5
2. Important Contribution to Society
Heating, ventilation and cooling are very important components of modern-day living.1 HVAC/R technicians play an important role in maintaining HVAC systems in homes, businesses, hospitals, factories and other buildings.6,7
Having reliable HVAC is not just for convenience and comfort, either:
Working HVAC systems in hospitals are required for meeting certain sanitary standards.1
Having good indoor air quality can help people with asthma and allergies.8
HVAC system maintenance and upgrades can play a big role in increasing energy efficiency.8
Proper refrigeration is essential for transporting food, medicine and other perishables.7
3. Active Work Style
Some people don't mind sitting at a desk all day, and some people prefer an active job.1
HVAC professionals might work indoors sometimes, and outdoors at other times. Depending on the nature of the job, an HVAC technician might travel to different jobsites.
The nature of the work itself can be hands-on and usually involves a high level of mechanical involvement, such as installing an HVAC system, cleaning components and repairing defective parts.
Is It Worth Going to School for HVAC?
Professional HVAC workers must learn their technical skills somewhere. Workers who are new to the field usually attend a vocational school or start working under the supervision of a skilled technician, or both.
If you are in high school, vocational education classes, as well as math and physics, might be helpful to getting started in preparing to become an HVAC technician.2
Employers often prefer applicants who have completed some type of HVAC training because of the technical knowledge required to work on increasingly complex HVAC systems.
HVAC Training in Houston
Many vocational training programs have skilled instructors and offer hands-on training for students to gain employable skills. Tulsa Welding School (TWS), for example, has a Refrigeration Technologies program in Houston that offers students instruction in the HVAC fundamentals.
Its HVAC classes are designed to help prepare students for an entry-level job in the field.
TWS' HVAC training program can be completed in as little as 7 months, but some students may take longer.
Do You Need a HVAC License in Texas?
In order to legally work in the field of HVAC in Texas, you need to be registered with or licensed by the Texas Department of Licensing and Regulation (TDLR).9,10
If you are an entry-level HVAC technician, you would not need a license if you are working under the supervision of a licensed HVAC contractor and are registered as a technician with the state.9 In order to become a registered technician, you need to be at least 18 years old and employed with a licensed contractor.9 All you need to do is submit an application.9
After working as a registered technician for 48 months, you would then be eligible to take the state licensing exam for HVAC contractors.10
There are some exceptions to the 48-month rule, for example, if you have military experience, an HVAC degree or you have held a technician certification for the past 12 months and you have at least 36 months of experience working under a licensed HVAC contractor. The HVAC technician certification is an optional credential you can earn before applying for an HVAC contractor license.10
Would You Need HVAC Certification to Work as a Tech in Houston?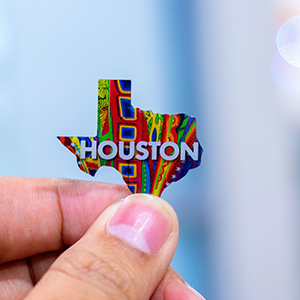 While every state has their own licensing requirements for HVAC workers, anyone who handles refrigerants is required by federal law to obtain certification from the Environmental Protection Agency (EPA).2
There are other types of HVAC certification too. Some nationally recognized HVAC organizations offer advanced or specialized certifications that some HVAC technicians decide to pursue when they're ready to advance their career with additional skillsets.11
Some of these certification associations include HVAC Excellence, North American Technician Excellence (NATE) and The Refrigeration Service Engineers Society (RSES).11
Train for an HVAC Career with TWS
Want to train for an entry-level HVAC job in Houston? Get in touch with a TWS team member for more info about our HVAC training program. Call 855-981-7313 today.
1https://www.onehourairftworth.com/6-benefits-of-pursuing-an-hvac-career-in-dallas-tx/
2https://www.bls.gov/ooh/installation-maintenance-and-repair/heating-air-conditioning-and-refrigeration-mechanics-and-installers.htm#tab-4
3https://www.jcisd.org/domain/307
4https://www.bls.gov/ooh/installation-maintenance-and-repair/heating-air-conditioning-and-refrigeration-mechanics-and-installers.htm#tab-1
5https://www.careeronestop.org/Toolkit/Careers/Occupations/occupation-profile.aspx?keyword=Heating,%20Air%20Conditioning,%20and%20Refrigeration%20Mechanics%20and%20Installers&onetcode=49902100&location=texas
6https://www.bls.gov/ooh/installation-maintenance-and-repair/heating-air-conditioning-and-refrigeration-mechanics-and-installers.htm#tab-3
7https://www.bls.gov/ooh/installation-maintenance-and-repair/heating-air-conditioning-and-refrigeration-mechanics-and-installers.htm#tab-2
8https://www.proudgreenbuilding.com/news/5-reasons-why-hvac-systems-visibility-needed/
9https://www.tdlr.texas.gov/acr/technician-apply.htm
10https://www.tdlr.texas.gov/acr/contractor-apply.htm
11http://www.hvwtech.com/hvac-certification/
This blog has been labeled as archived as it may no longer contain the most up-to-date data. For a list of all current blog posts, please visit our blog homepage at https://www.tws.edu/blog/