Choosing to enter the skilled trades can offer economic stability, advancement, and an environment that doesn't involve sitting behind a desk. But which to choose? Here are some facts about a career in HVAC/R.
Impressive Industry Growth
The HVAC/R industry is quickly growing, so there are plenty of opportunities available for trained technicians. The BLS expects job growth of 14 percent between 2014 and 2024. This far exceeds the expected job growth of just 7 percent across all other professions. This growth is fueled by an increase in commercial and residential building construction, as well as a rise in sophisticated climate-control systems. 1
Opportunities Across Industries and Regions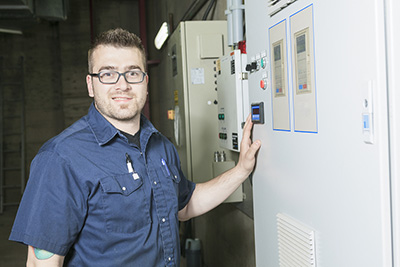 Reliable heating and cooling systems are necessary in nearly every industry imaginable. Building equipment contractors is the most dominant industry. But, whether your interests lie in healthcare or green technology, you can likely find an HVAC/R job in your preferred industry. 2
Not only can HVAC technicians pursue exciting professional opportunities in a wide array of industries, jobs are abundant throughout the United States and abroad. A few regions in the United States are especially exceptional places for HVAC technicians. Florida has about 26,390 HVAC/R technicians making it one of the states with the highest levels of employment in the industry.
Have You Considered a Career in the Skilled Trades?
Fill out the form to recieve a no obligation info packet.
Great Job Stability
HVAC is one of few career fields that is not particularly susceptible to job outsourcing. When an AC unit malfunctions, a trained professional from the local community must be available to diagnose and fix the problem. Additionally, the need for a trained workforce is only bound to increase as businesses start using more technologically sophisticated HVAC/R solutions. Specialized skills are required before technicians can install technologically advanced HVACR units. The demand for experienced HVAC/R technicians remains strong in Florida, one of the hottest states in the U.S.
Fast-Tracked Training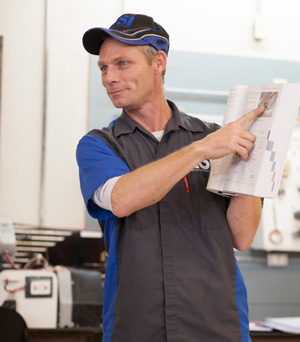 Many jobs that are not nearly as lucrative as HVAC/R require four-year degrees. While spending four years toward earning a degree, students often miss out on earning income—and many emerge with tens of thousands of dollars in student loan debt. HVACR training at trade schools like Tulsa Welding School in Jacksonville or Houston can be completed in less than a year so students can get out into the workforce faster and with less debt. Courses also include career planning.
Good Pay
The earning potential is impressive for HVAC/R technicians. The BLS reported median annual wages of $45,110 for HVAC/R mechanics in 2015, with the highest ten percent of professionals earning over $71,690 per year. Earnings vary somewhat based on location, industry, and whether HVAC technicians work for large companies or are self-employed. 3
Personal Development
HVAC/R can be a rewarding field, with just enough challenge and variety to keep professionals consistently engaged in their work. Through hard work and ongoing education, technicians develop many desired character traits, including patience, confidence, and work ethic. These traits can always help you in advance in your career.
From impressive job growth to shorter training periods to learn the skills you need to find employment, there are many reasons to enter the rewarding field of HVAC/R. If you're on the hunt for an interesting, profitable, and dependable career where you aren't stuck behind a desk, HVAC/R technician training might be your next career move!
1 – http://www.bls.gov/ooh/installation-maintenance-and-repair/heating-air-conditioning-and-refrigeration-mechanics-and-installers.htm#tab-6
2 – http://www.bls.gov/oes/current/oes499021.htm#st
3 – http://www.bls.gov/ooh/installation-maintenance-and-repair/heating-air-conditioning-and-refrigeration-mechanics-and-installers.htm#tab-5
This blog has been labeled as archived as it may no longer contain the most up-to-date data. For a list of all current blog posts, please visit our blog homepage at https://www.tws.edu/blog/