So, you're thinking about working as an HVAC/R technician in Houston, Texas? But maybe you still have questions like…
How much do HVAC/R technicians make in Houston?
What are the HVAC/R training requirements in Houston?
Get answers in this article.
What Are the Requirements to Work as an HVAC/R Technician in Houston, Texas?
As the Bureau of Labor Statistics (BLS) notes, some states require HVAC technicians to be licensed.1 Licenses do exist for HVAC contractors in Texas, but those with less experience and training are required to be registered or may opt to pursue certification.2,3
HVAC/R Technician Registration
In order to become an HVAC technician in Texas, you must have a technician registration. The Texas Department of Licensing & Regulation requires "[any] person who assists a licensed air conditioning and refrigeration contractor in performing air conditioning and refrigeration maintenance and repair work [to] register as a technician."2
If you're at least 18 years old, you may apply online. The application fee is $20. The registration allows you to assist a licensed air conditioning and refrigeration contractor in performing maintenance and repair work on HVAC/R equipment. It does not permit you to work unsupervised or to advertise your services as an HVAC/R technician.2
Have You Considered a Career in the Skilled Trades?
Fill out the form to recieve a no obligation info packet.
HVAC/R Technician Certification
If you have your sights set on becoming an HVAC/R contractor, then you may want to pursue a technician certification. This credential is not required but can serve as a stepping stone to the contractor license.3
In order to apply, you'll first need 24 months of practical experience or a department-approved certification program 2,000 hours of a combination of formal HVAC training and practical experience. The application is $50, and you must be at least 18 years old to apply. Like the technician registration, you must work under the supervision of a licensed contractor and may not market your services to the public.3
EPA Technician Certification
If you're planning on working with refrigerants, you'll also need EPA Section 608 technician certification. This is a federally mandated certification, so it will be necessary just about anywhere you work in the U.S., according to the BLS.1
There are three types of EPA certification:
Type I— one for servicing small appliances
Type II— another for working on high- or very high-pressure appliances Type III— one for maintaining low-pressure appliances
HVAC/R techs can get certified in all three (Universal), as well.4
Where can you study for EPA certification? Some trade schools are designed to prepare students for it, indicates the BLS.1
What Are Some Employer Preferences for Hiring HVAC Techs?
Not only can you get ready for EPA certification in an HVAC training school, but you may also enjoy a competitive advantage in the job market, says the BLS. The labor department states that "[because] HVACR systems have become increasingly complex, employers generally prefer applicants with postsecondary education."1
Vocational training programs usually last from 6 months to 2 years. Upon completion of their HVAC classes, students could receive a certificate or associate degree, depending on the type of HVAC program.1
What Are Some HVAC Training Options in Houston, Texas?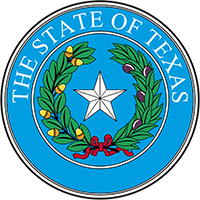 While you likely already planned to graduate from high school or earn your GED and get your driver's license, you may not have thought too much about technical training.
The good news is, you have options. And some of them don't take that long.1
Option 1: Trade School
In as little as 6 months, the BLS indicates you could earn an HVAC training diploma or certificate from a trade school.1
Option 2: Community College
After 2 years at community college, you may be able to get an associate degree in HVAC technology.1
What's the difference between career college and community college for skilled trades training? For one, you'll probably be required to take some general education courses at community college, such as math and English. You might spend more time in the classroom.5
In contrast, a trade school may be more career-focused. You could spend less time in the classroom and more in a lab receiving hands-on training. In the absence of general education coursework, you'll likely spend less time in school, which could mean entering the job market more quickly.5
What Are Some Examples of HVAC/R Technician Earnings and Employment Levels in Houston, TX?
If you meet all of the training and licensing requirements to work as an HVAC/R tech in Houston, then you may enjoy a healthy job market.6
Texas is the state with the 3rd highest level of employment of HVAC/R technicians in the nation, accounting for 28,010 of the 344,020 techs plying the trade in 2020, reports the BLS.6*
The Houston-The Woodlands-Sugar Land region made the list of top metro areas for HVAC/R techs, with employers putting 8,220 techs to work there that year.6*
On average, HVAC/R technicians made $54,920 a year in Houston in 2020, which comes out to
$26.40 an hour. This was higher than the annual average for Texas, which was $49,360 a year, or $23.73 an hour.6*
Train for a Career in HVAC/R in Houston
The BLS reports HVAC/R training can give you a leg up in the job market.1
What could HVAC/R training offer you? Chat with a Tulsa Welding School rep today about the school's 7-month Refrigeration Technologies program in Houston. Call 855-806-4921.
1 http://www.bls.gov/ooh/installation-maintenance-and-repair/heating-air-conditioning-and-
2 http://www.tdlr.texas.gov/acr/technician-apply.htm
3 http://www.tdlr.texas.gov/acr/certified-tech-apply.htm
4 http://www.epa.gov/section608/section-608-technician-certification-0
5 http://www.bls.gov/oes/current/oes499021.htm
*Average starting salary for Refrigeration Technologies is $35,670 for TWSTC graduates employed during the 12 month period of 7/1/19-6/30/20. According to BLS data Texas employed 28,810 Heating, Air Conditioning, and Refrigeration Mechanics and Installers (499021) through May 2020: http://data.bls.gov/oes.
This blog has been labeled as archived as it may no longer contain the most up-to-date data. For a list of all current blog posts, please visit our blog homepage at https://www.tws.edu/blog/