The release of the latest Star Wars movie, The Force Awakens, has excited a lot of science fiction fans. Even in a galaxy far, far away, it's interesting to note that both humans and otherworldly creatures rely upon welding technology to keep their spaceships and other machines in good repair. Not only did the earlier Star Wars movies portray characters welding, the production of these and many other movies relied upon real-life model welders.
Welders in Star Wars Movies
Below are some memorable welding scenes from some of the Star Wars movies: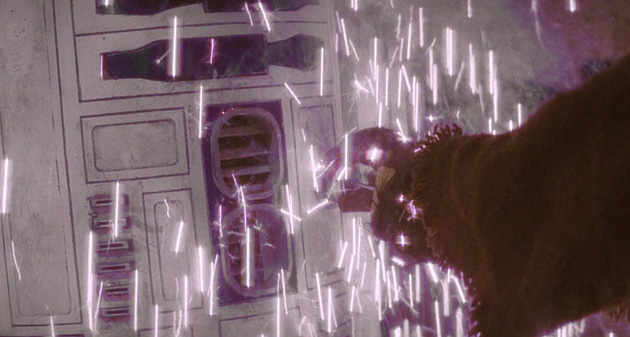 The first episode of the series released, A New Hope opens with a galactic battle between the Rebels and the Empire, during which Princess Leia steals plans to the Empire's secret weapon: the planet-destroying DeathStar. Before Darth Vader captures her, she entrusts them to her blue astromech, R2-D2, along with a message for Obi-Wan Kenobi urging him to join the fight against the Empire. R2-D2 escapes to find Obi-Wan on the desert wasteland of Tatooine. Upon landing, itinerate scavengers—the Jawas—knock the little droid down and weld a metal plate to his side. R2 is then sucked into their Sandcrawler through magnetic tubes, carried off to a local settlement, and sold to the uncle of a future ally: Luke Skywalker.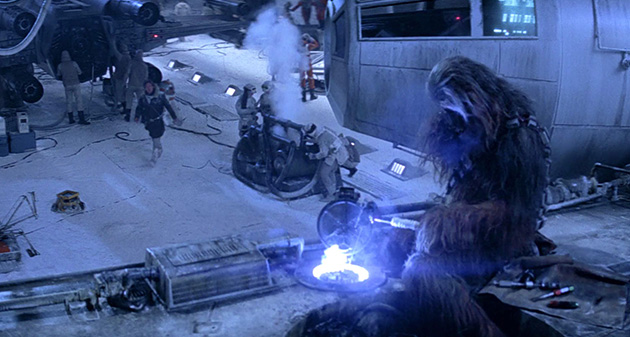 Have You Considered a Career in the Skilled Trades?
Fill out the form to recieve a no obligation info packet.
Han Solo stops at the rebel base on the icy planet Hoth to check on the ship, the Millennium Falcon, to see Chewbacca welding on a central lifter. His Wookiee copilot is working safely with his face shield down. When Chewie notices Han, he opens his face protector to growl in what sounds like both greeting and irritation. In another scene, even Han Solo, the captain, has to perform some emergency welding.
In a later scene, Princess Leia shows off her own advanced welding skills and rebuffs an offer from Han to help her.
Episode III: Revenge of the Sith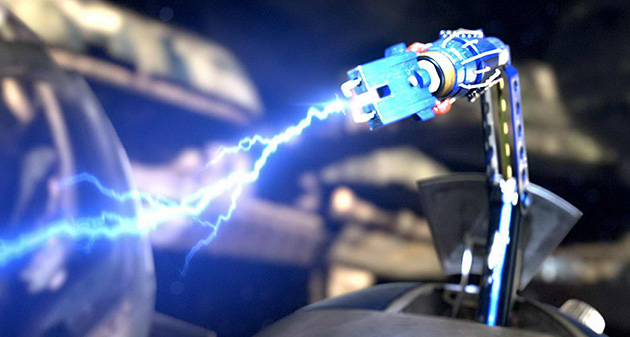 R2-D2 came equipped with all sorts of welding equipment and a number of other tools built into his body. The little android did not need a welding hood because he did not exactly have a face. While he usually used his retractable fusion welder for starship maintenance, he was sometimes forced to wield it as a weapon, like when he warned off a buzz droid on the wing of Anakin Skywalker's starfighter during the Battle of Coruscant.
How Welders Helped Create Star Wars
Welders didn't have to live long ago or far away to contribute to Star Wars. In 1979, Mike Fulmer started working at Industrial Light and Magic, the special effects company run by George Lucas. After welding a 24-inch model of the Millennium Falcon for The Empire Strikes Back in just 30 days, Fulmer become the company's head model builder. Later, he would continue on to earn an Academy Award nomination for work on plane models for Always.
The Demand for Welding Technology in Movies Today
A welding supply company, Lincoln Electric, reported on the demand for welding training in the entertainment industry:
Up to 10 percent of the budget for average movies gets allocated for props.
For the movie 2 Fast, 2 Furious, the budget for props was seven million dollars.
For movie prop makers, training from a welding school is one of the basics.
The article reports that welding skills are very essential for creating movie models. Not every prop needs the type of permanent welding used in building, but welding has to hold and be unobtrusive. Other useful skills, in addition to welding, include an interest and working knowledge in building miniatures, fabricating sheet metal, and electronics. Some prop makers also make molds to create props. Finally, prop makers might find an understanding of pneumatics and hydraulics useful. Also, it helps to know the basics of working in wood shops and machine shops. Of course, all prop makers may not have or need all of these skills, but it helps to have a few different prop-making skills in addition to welding.
How to Train for Exciting Careers in Hollywood Prop Making
The actors aren't the only people needed for successful movies. If a career making props for the entertainment industry sounds exciting, training from Tulsa Welding School can provide many essential welding skills that could translate to a career in movie-making.
This blog has been labeled as archived as it may no longer contain the most up-to-date data. For a list of all current blog posts, please visit our blog homepage at https://www.tws.edu/blog/