Virtual reality made a huge splash in 2016 when headsets like Oculus Rift, HTC Vive, and PlayStation VR were introduced for everyday consumers. 1 While most people may associate this fascinating technology with video games, virtual reality can give a perspective into a real world like being a professional welder.
Virtual Reality in Education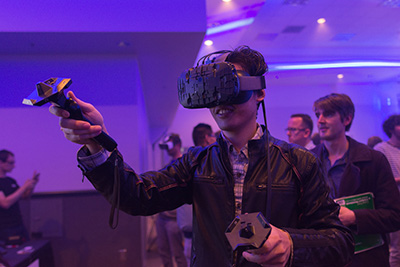 Tulsa Welding School launched a 360-degree virtual reality video at the 2016 FFA Convention & Expo that gives interested students a glimpse into the world of welding. The video focuses on welding work environments, such as the top of a skyscraper, onboard a ship, or in a traditional welding shop. "We believe this 360 virtual reality experience is the first of its kind in skilled trades education. It offers a unique way to engage in a dialogue with students and parents about what TWS offers, and the many career opportunities available for welders," Shelly Short, Marketing Director of StrataTech Education Group, explains.
Even if they never attend a convention or get an in-home demo, to experience VR in person, people can still view it if they own cardboard VR viewers that allow them to watch the video online via YouTube and maybe spark interest in welding training. 2
Virtual Reality in the Workplace
Virtual reality may play an important role in future welding hiring practices. Finding skilled labor is still a problem in the U.S., but virtual reality welding systems let employers evaluate prospective hires in a safe and cost-effective way. Applicants can show competencies without risking injury or wasting raw materials if mistakes are made. Employers don't have to spend hours away from production setting up welding tests and monitoring potentially unqualified applicants.
Have You Considered a Career in the Skilled Trades?
Fill out the form to recieve a no obligation info packet.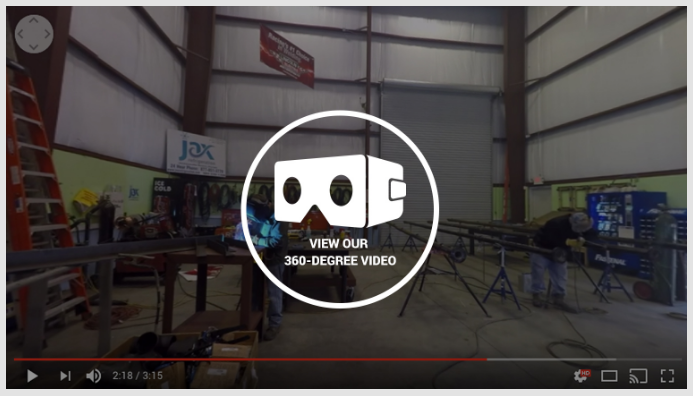 With more applicants than job openings, hiring managers can use virtual reality systems as a candidate screening tool and weed out those who would never pass a hands-on test. This initial step could even take place in an HR office rather than an actual welding booth. Once a prequalified pool of candidates has been identified through a virtual reality test run, employers can then focus on a comprehensive hands-on evaluation to find a qualified candidate. 3
The Future of Virtual Reality Welding
From the classroom to the workplace, virtual reality can become an effective tool in the welding industry. It is a cost-effective, safe, and engaging way to get students interested in welding and help employers find qualified personnel.
1 – https://www.theguardian.com/technology/2015/dec/28/virtual-reality-gaming-takes-off-2016
2 – http://www.businesswire.com/news/home/20161019005278/en/Sparks-Fly-Tulsa-Welding-School%C2%AE-Launches-360-Degree
3 – http://www.thefabricator.com/article/arcwelding/using-virtual-reality-welding-to-evaluate-and-train-welders
This blog has been labeled as archived as it may no longer contain the most up-to-date data. For a list of all current blog posts, please visit our blog homepage at https://www.tws.edu/blog/