Would be welders who are getting ready to start welding school or currently attending want to know which industries are hiring.
Following is a look at some industries where welding is needed. Salary and employment numbers are based on U.S. Bureau of Labor Statistics (BLS) data from 2015 for welders, cutters, solderers and brazers.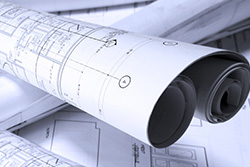 Architectural and Structural Metals Manufacturing
Architectural and structural metals manufacturing employs 47,080 welders. 1 Processes including in this subcategory of manufacturing include fabricating metals through forging and welding and other process used to fuse two metals together. 2 The annual mean wage for welders in this field is $37,850, which comes to about $18.20 an hour.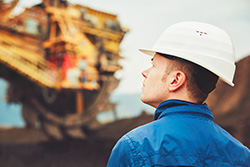 Agriculture, Construction, and Mining Machinery Manufacturing
The BLS states that 24,260 welders work in this particular industry. The annual mean wage is currently $38,670. Those working in this subcategory of manufacturing will work on fabricating metals for products such as levers and gears. The work is more complex and involves multiple metal forming processes and complicated assembly operations. 3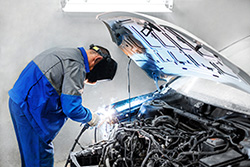 Motor Vehicle Body and Trailer Manufacturing
If you enjoy working with motor vehicles, then you will likely enjoy helping to build motor vehicles such as cars, motorbikes, trailers, RVs, bicycles and even ships. According to the BLS, 18,770 welders work in this sector and the mean annual pay comes to $35,260. The automotive industry in particular is need of highly skilled welders who can work with advanced manufacturing technology.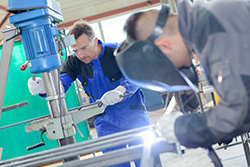 Other General Purpose Machinery Manufacturing
This type of welding is a catch call subcategory of manufacturing where welders are employed working on general purpose machinery minus commercial HVACR equipment and a few other categories. 4 About 17,430 welders work in this particular field and the mean annual salary of $39,130.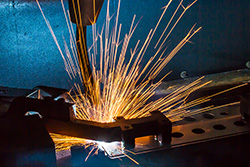 Commercial and Industrial Machinery and Equipment (except Automotive and Electronic) Repair and Maintenance
Repairing commercial and industrial machinery and equipment is another subcategory of manufacturing where welders work. This type of work involves welding repair work on heavy, commercial and industrial equipment like forklifts and commercial refrigeration. 5 Shipbuilding and repair also can fall under this field.  In total, 16,160 welders currently work in this field and the mean annual salary is $40,850, which is the highest of all the other subcategories previously mentioned.
Welding Trends in Manufacturing
Machinery manufacturing is one of the largest manufacturing sectors in the United States 6, so it is not surprising that many welding employers either manufacture machinery or repair and maintain machinery and equipment. If you've just finished welding training and are looking for job opportunities, then any one of these fields can be a great choice. Consider your options and see which line of work best suits your talents and interests.
Have You Considered a Career in the Skilled Trades?
Fill out the form to recieve a no obligation info packet.
1 – http://www.bls.gov/oes/current/oes514121.htm#st
2 – http://www.bls.gov/iag/tgs/iag332.htm
3 – http://www.bls.gov/iag/tgs/iag333.htm
4 – http://naics-codes.findthedata.com/l/1133/Welding-and-Soldering-Equipment-Manufacturing
5 – http://siccode.com/en/naicscodes/811310/commercial-and-industrial-machinery-and-equipment-except-automotive-and-electronic-repair-and-maintenance-1
6 – https://www.selectusa.gov/machinery-and-equipment-industry-united-states
This blog has been labeled as archived as it may no longer contain the most up-to-date data. For a list of all current blog posts, please visit our blog homepage at https://www.tws.edu/blog/