Certified welding inspectors ensure welds conform to safety and quality criteria. Typical welding inspector responsibilities may include writing inspection reports, ensuring compliance, and developing inspection procedures.
Welding inspectors generally have training aside from welding classes. You will also need extra credentials other than welding certification. Depending on the level of training completed, you must demonstrate a certain number of years of work experience too.
What are Welding Inspector Requirements?
If you want to become a welding inspector, you must meet several requirements. These include education, experience, certification, and skills prerequisites. Below is a summary of what general qualifications you should have if you want to start a welding inspector career:
Education: High school diploma; postsecondary diploma like a welding training credential can help students advance to a welding inspector position.
Experience: Depending on the level of education completed, welding inspector certification can require up to 12 years of welding experience depending on your education level.
Certification: Certification as a welding inspector is usually required or at least, preferred by employers.
Skills: Physical stamina, motor skills, communication skills, blueprint reading, familiarity with Microsoft Word and Excel. 1
Have You Considered a Career in the Skilled Trades?
Fill out the form to recieve a no obligation info packet.
Steps to Becoming a Welding Inspector
Once you have decided to become a welding inspector, there are a few steps to follow. The process is quite straightforward.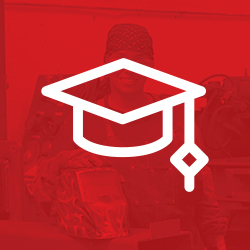 1. Postsecondary education
Employers usually seek welding inspectors with some postsecondary education. However, you may improve employment chances and welding skills by getting an Associate's Degree in welding technology, which includes more in-depth welding testing and inspection classes in addition to welding coursework.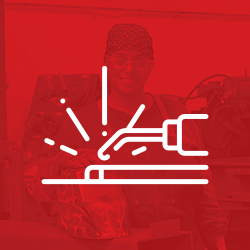 2. Gain work experience
Welders work in many different industries, ranging from construction to aerospace to manufacturing. In order to perform their jobs properly, welding inspectors are typically expected to have performed several welding duties.  Also, a certain number of years of work experience is required if you want to become certified with the American Welding Society (AWS).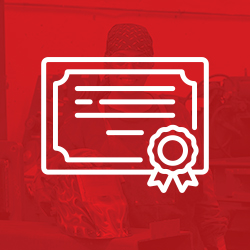 3. Pass Welding Inspector Certification exam
Welders who have obtained a diploma and completed one to 12 years – depending on level of education – of relevant work experience can apply to become a Certified Associate Welding Inspector (CAWI), Certified Welding Inspector (CWIs), or Senior Certified Welding Inspectors (SCWI), from the AWS. This certification covers three areas: welding fundamentals, practical applications, and welding code application. Each test portion must be finished in two hours. You also have to pass a vision test.
Renew certification
CWIs and SCWIs must renew their certification every three years. Application for renewal must be submitted at least 60 days prior to the expiration date of the current certification. The renewal application cannot be submitted earlier than 11 months prior to the expiration date of the current certification. To qualify for renewal, CWIs and SCWIs must have been continuously active as welding inspectors for at least two of the three years. 2
Why Become a Welding Inspector?
If you are interested in a career in welding, welding inspector may become a promising path. Due to their greater responsibility and usually additional training, welding inspectors can make more money than regular welders depending on industry and location. If this sounds like the right career for you, take the first step and enroll in a welding program. 3
1 – http://study.com/articles/How_to_Become_a_Welding_Inspector_Step-by-Step_Career_Guide.html
2 – http://www.aws.org/certification/detail/certified-welding-inspector
3 – http://work.chron.com/become-certified-welding-inspector-10073.html
This blog has been labeled as archived as it may no longer contain the most up-to-date data. For a list of all current blog posts, please visit our blog homepage at https://www.tws.edu/blog/