Laurence Sena is the Director of High School Admissions at the Tulsa Welding School & Technology Center in Houston, TX. Laurence has been with Tulsa Welding School since August, 2014. He has been in the education industry for 8 years now; he started his career as an admissions representative at another institution.
Thanks for your time, Laurence. Please tell us a little about your background.
I started at the Tulsa campus as a director of high school admissions and eventually moved to the Houston campus as we increased the team in Houston. Before coming over to the education industry, I was on the corporate side of retail for 20+ years.
What's your main responsibility at Tulsa Welding School in Houston?
I am responsible for the successful operation of the admissions office for high school. Currently, I have 10 high school admissions representatives on my team located throughout the states of Texas and Louisiana.
Have You Considered a Career in the Skilled Trades?
Fill out the form to recieve a no obligation info packet.
What do your high school admissions representatives do? 
The first thing is to create relationships with the high schools. But our admissions representatives' main priority is to speak to as many seniors as we can. We obviously want to visit schools that have welding shops or even skilled trade opportunities. We run into some schools that don't offer some electives, so we have to get to a senior-driven class like economics or an English 4 class.
We have a "Life after High School" presentation that speaks to students about the different options they can take, along with a budget. Then it leads into the welding career where we can talk about Tulsa Welding School. After the presentation, we pass out survey cards to see who is interested and to get referrals. Once we find out who is interested in our program, we contact the student and set up an in-home interview to meet with them and their parents to give them more information about TWS.
Of course, we invite them to take a tour of the Houston campus or come to an event. If they're a good distance from the school, and many are because it's Texas, we have virtual online tours they can take on the online application system.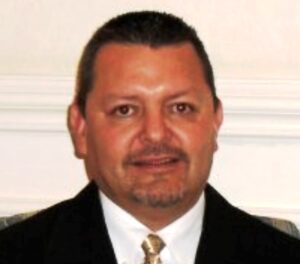 Your biggest campus event is the High School Welding Competition in mid-April. Tell us about that. 
We hold an annual High School Senior Welding Competition at each of the three campuses. This year's competition in Houston is coming up on April 14 (the Tulsa campus competition is on April 28), so there's still time to sign up and register.
It's only open to high school seniors who have gained some welding experience by taking a welding class in high school or a vocational technical institute. First prize is a full tuition scholarship to Tulsa Welding School, second prize is half tuition, and third prize is quarter tuition. The top 15 will receive various prizes that relate to welding. We offer all participants who register and participate a $500 scholarship toward tuition.
So can high school seniors still sign up for this year's competition?
Yes, they can sign up on our website or with their high school representative. We will even take walk-ups on the day of the competition, but you risk the chance of not welding because we have filled up. If you're interested, I'd definitely encourage you to register in advance so you can get time to practice.
So they can practice in advance of the competition?
Yes, they can. Once they register for the competition, we send out the blueprint they will be using at the competition. The sooner they register, the more time they have to practice.
How many students are you expecting? And what's the process?
We're hoping to have 300 students welding in the competition. The way it works is that we have three flights. The first 80 to 100 students that register will be on the first flight, and so on. Our competition in Houston starts at 7 am, which is when we start registration. We should be completed with the prizes and everything by 2 pm.
Students and parents can tour the school, meet with the financial aid team, meet with our housing partners meet the staff and faculty and visit with employers. It's a great way to showcase your welding skills and, of course, try to win a valuable tuition scholarship to attend the country's best welding school! It's a really fun event. We will have a live band playing, and great Texas BBQ will be served. We will have vendors all over doing different competitions.
When it comes to the welding project itself, they will be working off a blueprint—the one they had an opportunity to practice on if they signed up in advance. Someone will have set up the metal ready for them to weld. Once they've completed their project, they turn the project in, and they will turn it into a judge. We have up to five judges who will judge every single student project to decide the winner.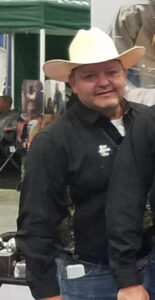 Do they have the opportunity to compete more than once?
Since we have three competitions (one at each campus), they can choose to participate in each of those competitions. They use the same blueprint. If they wanted to, they could have gone down to Jacksonville (they had their competition on February 24), then come to Houston on April 14, and then go on to Tulsa for their campus competition on April 28. So they have three opportunities to try to win the competition.
The nice thing about our scholarships is that they are stackable for financial aid. So last year's second place winner in Houston also took second in Tulsa. That gave him full tuition!
Thanks for that information. It sounds like a great chance to learn more about Tulsa and possibly save on tuition! To finish, what made you choose this career?
Because we have the ability to change someone's life with a great opportunity! Many students don't consider themselves "traditional college students" and can't handle the idea of doing more general studies. We are able to offer hands-on education, fast-track education and career-focused education.
What advice do you have for students who may be considering attending TWS?
My advice to them is to follow their heart. If you want to learn from the best, you have to go to the best. TWS is the largest welding school in the US, and we are the Harvard of all welding schools. And if you can get your tuition taken care of by winning a welding competition, what's not to love? Register today!
This blog has been labeled as archived as it may no longer contain the most up-to-date data. For a list of all current blog posts, please visit our blog homepage at https://www.tws.edu/blog/