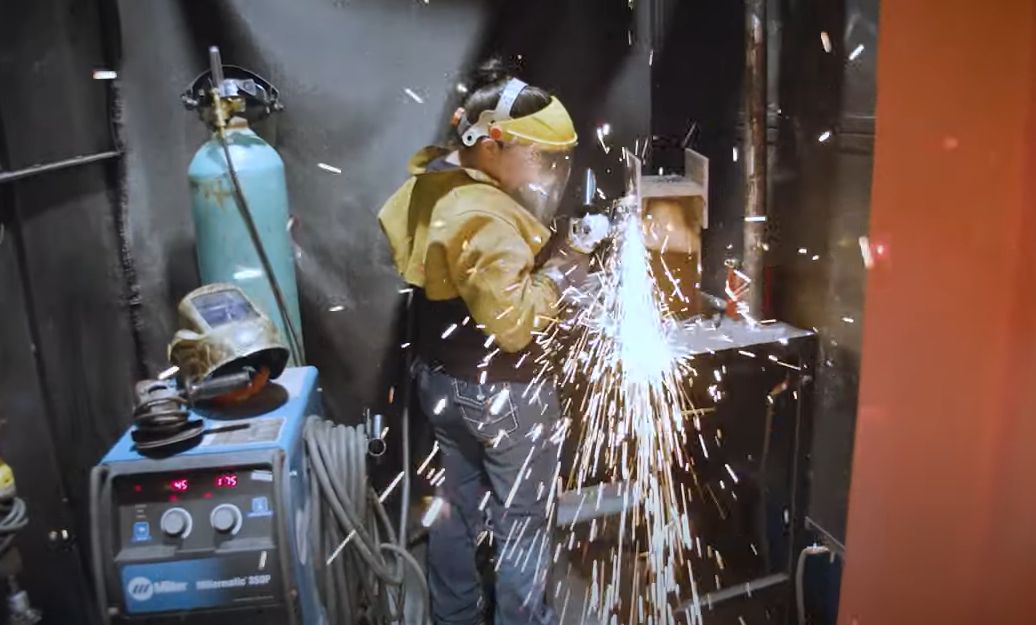 Are you interested in welding and want to make it more than a hobby?
Wondering what welding techniques you should use as you start welding?
As a beginner, you will learn many welding techniques that could advance you to the level of certified welder and help you prepare for a career as a professional welder.
So, what type of welding should a beginner use?
What Type of Welding Should a Beginner Use?
The most common types of welds are SMAW, GMAW, and GTAW.
Have You Considered a Career in the Skilled Trades?
Fill out the form to recieve a no obligation info packet.
SMAW – also known as shielded metal arc welding or stick welding, this technique is the most economical and effective. It works both in the workshop and while welding in the field. This technique can weld together many alloy metals and even work on dirty or rusty surfaces.
SMAW uses a consumable electrode coated in flux. It involves striking an arc between the electrode and the metal. The heat melts the electrode with the metal and creates a strong bond when cooled.
GMAW (MIG) – metal inert gas welding uses easy-to-handle welding equipment and can create strong welds with both thick and thin metals. It also doesn't require chipping and cleaning of slag.
MIG welding uses a continuous wire feed as an electrode and a shielding gas to protect the weld pool from contamination. This welding technique can be used on many different materials, including stainless steel, aluminum, and steel. In addition to being easy to learn, this technique is fast and produces high-quality welds in a short amount of time.
GTAW (TIG) – tungsten inert gas welding is a little more complex but offers a higher level of precision.
TIG welding uses a tungsten electrode to produce an electric arc that melts metal. TIG welding can be used to weld thin sections of metals for high-quality welds. This technique is more advanced and can take a formal education to master.
How Do I Get Certified as a Welder?
A great way to become a certified welder is by attending a welding program at a trade school, completing an apprenticeship, and then passing the welding certification by the American Welding Society (AWS).
In the ideal welding program, you will learn about GMAW and FCAW welding processes, structural welding, basic and advanced pipe welding, and complete a welding capstone.
Want to Learn More?
That path to becoming a great welder starts with enrolling in Tulsa Welding School's Professional Welder program. We offer hands-on training with classroom lectures to prepare you for entry-level job opportunities in structural, alloy, and pipeline welding. To learn