The skilled trades aren't commonly introduced to high schoolers as an alternative to college. But with tuition rates reaching all-time highs, many students are looking for career paths that don't require a four-year education. Let's explore what is considered a skilled trade, different trade careers high schoolers should consider, and what the future looks like for these roles.
What Are Skilled Trades?
Skilled trades are highly specialized professions that require a refined set of skills and knowledge. These occupations are typically hands-on and don't require a college education.
Instead, tradespeople attend vocational programs to develop the specific expertise needed to excel in that particular field.
What Kind of Skilled Trades Are There?
Since there isn't a lot of emphasis on the skilled trades in high school, many students only have a vague understanding of what kind of careers fall under this umbrella. Although there are hundreds of occupations considered part of the skilled trades, we're going to focus on three common options that are solid careers to consider after high school.
Welders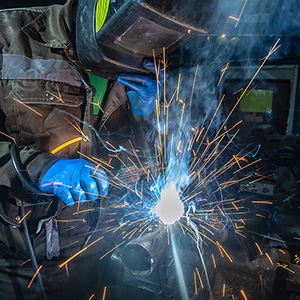 Welders use specialized equipment to join various forms of metal together for various applications.
The demand for welding expertise extends across several industries including manufacturing, automobile, shipbuilding, and even aerospace.
There are many different welding techniques high schoolers can specialize in to fulfill different roles, such as these:
Arc welding
Gas metal arc welding
Shielded metal arc welding
Flux-cored arc welding
Gas Tungsten arc welding
Plasma arc welding
Submerged arc welding
HVACR Technicians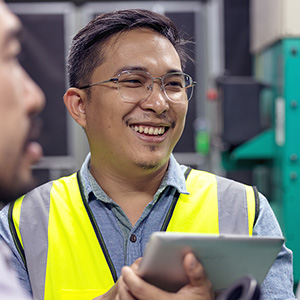 Heating, air conditioning, and refrigeration technicians, more commonly known as HVACR technicians, are tasked with installing, maintaining, and repairing the systems responsible for temperature control and air quality in both commercial and residential buildings.
Many HVACR technicians will also have some electrical expertise.
Electricians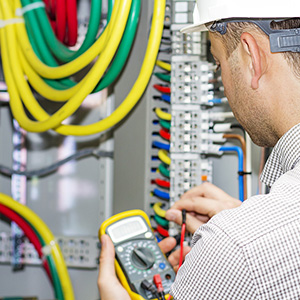 High school graduates who pursue a skilled trades career as an electrician will spend most of the time installing, managing, and fixing various electrical systems such as lighting and communications. Since electrical systems are everywhere, electricians can work in residential, commercial, and industrial settings, depending on their specific expertise.
What Is the Highest-Paid Trade?
If you're considering a career in the skilled trades, you're most likely curious about the income potential of these roles. There's a common misconception that blue-collar workers automatically make less than their college-educated counterparts.
But the skilled trades can be lucrative. Click below to discover the median salaries and the salaries of the top 10% of earners in these trades:
Welders
HVAC technicians
Electricians
Have You Considered a Career in the Skilled Trades?
Fill out the form to recieve a no obligation info packet.
What Trade Skills Are in Demand?
Before cementing a career path, high schoolers want reassurance that their skills will remain in demand for years to come. After all, you don't want to invest time developing a proficiency in a field that you can't get hired in down the road. Fortunately, trade skills are in high demand, and all signs suggest it will stay that way for the foreseeable future.
The county has been suffering from a drought of skilled labor due to a combination of factors including the aging workforce and a lack of interest among younger generations. Even in light of these challenges, the demand for skilled labor on projects continues to grow.
Will Skill Trades Be Automated?
There's a growing fear that technological advancements and automation will make many skilled trades obsolete. With the prospect of a fully automated future, many high schoolers might consider looking elsewhere.
Although the fears are real and widespread, the numbers paint a different story. Automation has already been happening across the skilled trades as businesses rush to adopt the latest technologies for increased efficiency.
When looking at the hiring trends of companies in the industry who have automated and those who haven't, there's no noticeable difference. In other words, there is no reason to believe that increased adoption of automation leads to fewer job opportunities in the skilled trades.
Entering the Skilled Trades Out of High School
Interested in pursuing a career in the skilled trades but not sure where to begin? Learn about the crucial differences between vocational programs and community college.