Are you considering vocational training but aren't sure whether to become an HVAC technician or an electrician?
It's an understandable predicament, considering these two occupations can have overlapping tasks.
Knowing the various duties, skills and training requirements for each skilled trade can help you determine which could best fit with your interests, skills and resources.
Take a look at how these factors stack up against each other in this HVAC-vs.-electrician career comparison.
What Do Electricians and HVAC Technicians Do?
Electrician Job Description
An electrician is responsible for installing and maintaining the equipment needed to ensure homes, commercial centers and industrial spaces have electricity.‌ There are a variety of different kinds of electricians, including residential electricians, outdoor linemen and telecommunications electricians.
But working with electrical wiring is common to most types of electricians. They can install wiring in new buildings, replace defective wiring and connect newly wired electrical systems to the power grid. Other job responsibilities include following building codes and regulations, including the National Electrical Code.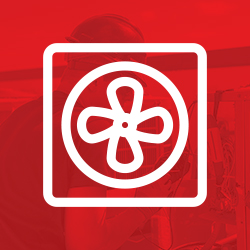 HVAC Technician Job Description
Similar to electricians, HVAC techs usually work in residential, commercial and industrial environments.‌ Instead of dealing primarily with electricity, however, these professionals are responsible for installing, repairing and maintaining the equipment necessary to cool, heat and ventilate a building.‌
HVAC technicians, especially industrial techs, may also fix ductwork and broken circuits and work with various gases and liquids.
What Kind of Skills Do HVAC Technicians and Electricians Need?
Electrician Skills
As an electrician, you'll often be working on large projects alongside other professionals, such as construction trades workers and engineers, making collaboration a vital skill.‌ On the job site, electricians can be tasked with installing wiring throughout buildings while also assessing and replacing faulty systems. These tasks can require physical strength, endurance and attention to detail.‌
To understand what's required of you for each project, you'll usually need to be able to make sense of technical documents.‌ Other required electrician skills can include supervising apprentices, which could require patience as these aspiring trades men and women learn how to wire.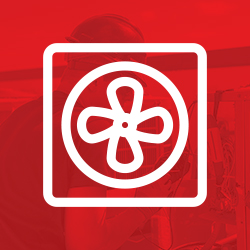 HVAC Technician Skills
An HVAC technician typically needs to learn the mechanical skills necessary to service refrigeration systems, furnaces and air conditioners. This includes the ability to install HVAC equipment while also understanding how to wire these parts.‌
As you'll often be the one speaking with customers, you may need to be capable of offering them basic information about maintaining their systems.‌ This means you may need an understanding of HVAC maintenance best practices. Character traits like patience and strong communication skills could help with customer service.
Have You Considered a Career in the Skilled Trades?
Fill out the form to recieve a no obligation info packet.
Where Do Electricians and HVAC Technicians Work?
Electrician Work Environments
The majority of electricians work with other professionals and tradespeople on larger teams.‌ Only one out of every ten electricians work alone and own their own business.‌ If you enjoy being in charge and don't mind managing your own time, this might be a strength for you in this field.
As an electrician, you may install wiring in basements and for indoor and outdoor electrical systems. Worksites can be industrial, commercial or residential. Long hours and working weekends and evenings is not uncommon.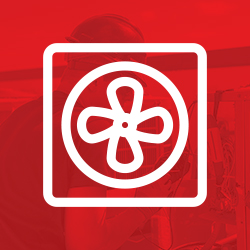 HVAC Technician Work Environments
While many HVAC techs own businesses, a good portion still work under other more well-established contractors.‌
These professionals usually either operate by visiting a variety of homes for repairs and installations, or they're in charge of maintaining one system for a larger building, such as a hospital.‌ Industrial centers that produce chemicals and gases can be employers of HVAC techs as well.
Evening and weekend work can be common for HVAC technicians.
What Training and Licensing Do Electricians and HVAC Technicians Typically Need?
Electrician Training and Licensing Requirements
Some electricians learn the trade in apprenticeship programs, which can last 4 to 5 years. Others start in an electrician training program at a trade school, where they can learn basic circuitry and electrical information, as well as safety practices. Technical school electrician programs often offer credit that can be applied to an apprenticeship.
Although specific obligations vary by state, most require that electricians take a licensing test.‌ Some professionals might have to take recurring education courses to keep their expertise up to date with electrical codes.‌
Beyond the required exams, electricians are also permitted to earn other certifications that can highlight their capabilities in special areas, for example solar photovoltaic installation.‌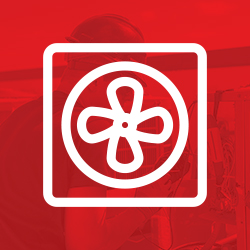 HVAC Technician Training and Licensing Requirements
These days, employers usually prefer to hire HVAC technicians who've completed vocational training programs.‌ HVAC training can be a common step to becoming an HVAC technician.
During this time, students can acquire the HVAC skills and knowledge needed to successfully enter the field.‌ An HVAC training program may include instruction in reading blueprints, handling tools and following safety protocol.‌ Instruction may also be provided in the systems that comprise an HVAC unit.‌
When it comes to licensing, the Environmental Protection Agency (EPA) calls for all HVAC techs to receive certification in refrigerant handling.‌ Fortunately, HVAC technician training is often designed to help students prepare for the EPA HVAC technician exam(s).‌
There may also be local and state laws requiring techs in your area to become licensed. It's important to refer to these agencies for specific laws.‌
Electrician and HVAC Careers Can Both Be Winners
There's no clear winner when it comes to comparing a career as an electrician or HVAC technician because it really depends on which suits you best.‌
No matter which you choose, there's an opportunity to develop a promising career.‌ Better yet, both professions are expected to grow in the following years, which could mean job prospects for the foreseeable future.‌
If you're leaning toward becoming an electrician, you may be interested to know how far you could advance in this field and the differences between a journeyman and master electrician.
This blog has been labeled as archived as it may no longer contain the most up-to-date data. For a list of all current blog posts, please visit our blog homepage at https://www.tws.edu/blog/