Many older skilled trades men and women are retiring, leaving positions open for newly trained workers. In fact, the demand is so great in some industries that there is a shortage of skilled talent for those with welding training. Following is an overview of industries that are set to employ skilled trades workers in 2016 and beyond.
Natural Gas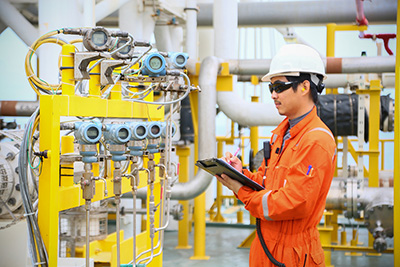 In recent years, a shale boom along the Gulf Coast has boosted production of oil and natural gas and created a demand for skilled welders. In fact, shortages of these skilled workers have even been reported, along with predictions of a need for them through 2016 and 2017.
The Sabine Trail project is a natural gas transmission pipeline that has been in construction since mid 2016 and is expected to start operations in May 2017 creating nearly 6,000 construction jobs and over 500 permanent ones. The project is being constructed to meet the future gas needs of Florida. The work of welders and pipefitters will be crucial to complete this project. Pipeline safety measures will also be implemented like non-destructive inspections and each weld point will be inspected by x-ray 1
Have You Considered a Career in the Skilled Trades?
Fill out the form to recieve a no obligation info packet.
Construction Industry: New Development in the Sunshine State
Electricians and welders play integral roles in the construction industry. Since electricians install, maintain, and repair electrical power, lighting, control systems, and communication in factories, businesses, and homes, they are often needed when a structure is being renovated or newly built. 2 Construction is second to only manufacturing as the largest employer of welders, accounting for 11% of welding positions.
Florida is one area that will likely need these skilled trade workers in 2016. New retail plazas, condominium high rises and high-profile projects like the renovation of downtown Tampa, along with $953 million for ongoing renovations at the Tampa Airport. The Tampa Airport renovation alone is expected to create or save nearly 9,000 construction-related jobs. Morrow Steel of Zephyr-Hills has about $11 million worth of contracts at the airport for its union steelworkers to erect and secure infrastructure. 3
Currently, Florida is one of the states with the highest employment levels for electricians, notes the Bureau of Labor Statistics. 4 Individuals with welding or electrician training in need of work in the coming year should look to the Sunshine State.
The Nation Needs Skilled Workers
The demand for skilled workers is not limited to Florida. Faster than average job growth is predicted for electricians and pipefitters through 2024, and demand is not going away. The training for these professions lasts anywhere from seven to ten months at vocational schools such as Tulsa Welding School. Students can complete their training and take advantage of the job opportunities for these trades relatively quickly. To learn more, contact TWS today.
1 – http://www.hydrocarbons-technology.com/projects/sabal-trail-transmission-project/
2 – http://www.bls.gov/ooh/construction-and-extraction/electricians.htm#tab-2
3 – http://www.tbo.com/news/business/tampa-airport-contracts-have-major-impact-on-local-businesses-20150926/
4 – http://www.bls.gov/oes/current/oes472111.htm
This blog has been labeled as archived as it may no longer contain the most up-to-date data. For a list of all current blog posts, please visit our blog homepage at https://www.tws.edu/blog/