The idea that everyone should go to college in order to land a good job doesn't work for everyone. Students need options for all career paths like vocational training for skilled trades.
Trade School in Europe vs. America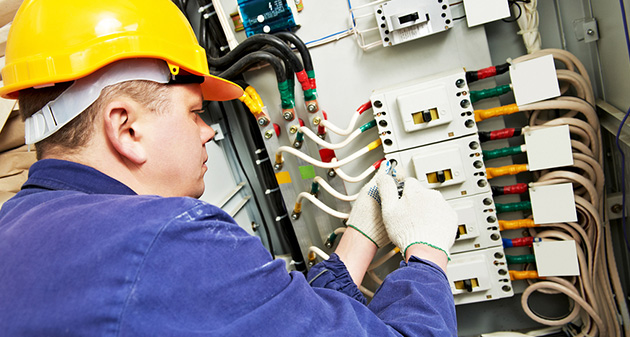 In Europe, vocational training has long been seen as the beginning of a thriving career. The German education system, for example, presents trade careers as very appealing early on.
In the United States, our primary educational system discuss trade careers as much. American students tend to carry huge college debt, 1 and many college grads have a hard time finding a job. 2 People are recognizing the benefits of trade school.
Advantages of Vocational Training
In European countries like Germany, vocational training is considered more than just learning a specific trade. It's seen as the foundation for a successful career that benefits both the individual and the public. Students, businesses, and the government acknowledge the important contribution skilled trade workers make to society. 3
Have You Considered a Career in the Skilled Trades?
Fill out the form to recieve a no obligation info packet.
With vocational training, you could:
Get skills employers want
Travel (in fields like welding)
Ability to set your own schedule
Vocational training opportunities could help the economy by:
Reducing student debt
Closing the skills gap
Lowering youth unemployment 4
Vocational training programs emphasize:
Technical expertise
Professional competence
Personal development
Vocational school does not at all mean lower standards. Rather, it's a different yet equally viable path to take.
Thinking about Trade School
Many students want to think about:
What your interests are
What skills you want to gain
How soon you want to earn money
What companies you might want to work for
What kind of long-term career you might want
Career Outlook for Skilled Trades in the U.S.
Trade school can lead to many promising careers. Just two examples are:
Electrician (47-2111)
Heating, Air Conditioning, and Refrigeration Mechanics and Installer (49-9021)
Both electrician training and HVAC training graduates may look forward to good salaries:
Electricians earn a median annual wage of $51,880 5 (as of May 2015)
HVAC techs earn a median annual wage of $45,110 6 (as of May 2015)
Job prospects for these two career paths are very good:
Employment in both fields (electricians 7 and HVAC mechanics/installers 8) is projected to grow 14% by 2024
Ready to Start Train for a Vocational Career?
Vocational Schools like Tulsa Welding School offers welding, HVAC/R and electrical. Find out about these opportunities by talking to guidance counselors, visiting a campus, or attending an open house. We also offer a virtual tour.
1 – https://www.bostonglobe.com/magazine/2016/05/18/hopes-dreams-debt/fR60cKakwUlGok0jTlONTN/story.html
2 – http://www.newsweek.com/2015/06/05/millennial-college-graduates-young-educated-jobless-335821.html
3 – https://www.theatlantic.com/business/archive/2014/10/why-germany-is-so-much-better-at-training-its-workers/381550/
4 – https://www.bloomberg.com/news/articles/2013-04-29/what-germany-can-teach-the-u-dot-s-dot-about-vocational-education
5 – https://www.bls.gov/ooh/construction-and-extraction/electricians.htm#tab-5
6 – https://www.bls.gov/ooh/installation-maintenance-and-repair/heating-air-conditioning-and-refrigeration-mechanics-and-installers.htm#tab-5
7 – https://www.bls.gov/ooh/construction-and-extraction/electricians.htm#tab-6
8 – https://www.bls.gov/ooh/installation-maintenance-and-repair/heating-air-conditioning-and-refrigeration-mechanics-and-installers.htm#tab-6
This blog has been labeled as archived as it may no longer contain the most up-to-date data. For a list of all current blog posts, please visit our blog homepage at https://www.tws.edu/blog/