The Orlando construction industry has been booming for a few years now. For example, in 2016, Orlando saw a 40-percent growth in single-family housing construction compared to 2015.[1] Various big constructions projects planned in the Orlando area for this year and beyond, too.
Orlando is a major tourist destination, so a lot of these new developments will be in hospitality, entertainment, and transportation.
This is great news for trade school graduates who wish to work in the Sunshine State! Whether you're a welder or an electrician, Orlando has plenty of opportunities for welding training program graduates.
Over 90 percent of construction firms are looking for workers, especially in the Miami and Orlando area.[2] The demand for qualified electrician workers in the construction industry is also a reason for increased pay in the Orlando metro area.[3]
Contractors in central Florida have a particularly high demand for construction workers and electricians because of the area's building boom.[4]
Have You Considered a Career in the Skilled Trades?
Fill out the form to recieve a no obligation info packet.
Let's take a closer look at current construction projects in Orlando:
Hotels and Resorts
Disney World will celebrate its 50th Anniversary in 2021 and is rapidly expanding its hospitality offerings.
Four big hotels are being built right now, and another three are rumored to be erected in the near future. Disney is building a 15-story, 500-room tower at Coronado Springs and an 8-story, 300-room Riviera Resort tower by the Caribbean Beach resort.
A 13-story tower, 350-room hotel managed by Marriott is planned for the Fantasia Gardens mini golf parking lot. A new, interactive Star Wars hotel for LARP-ing fans is also slated for 2019.
While not yet officially announced, a few other big hotels and resorts are in the works as well:
A new River Country resort
Another Bay Lake Tower for the Contemporary Resort
An Epcot entrance hotel that is part of Epcot's renovation[5]
Theme Parks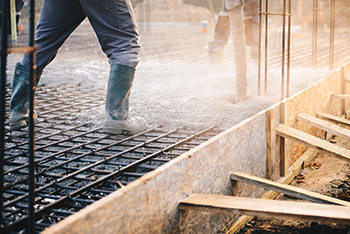 Orlando is of course known for its multiple theme parks, and welders have a role in theme park construction.
There are several major developments under way that ought to be completed within the next few years. The two biggest upcoming projects are Disney's Star Wars: Galaxy's Ledge and Universal's Super Nintendo World.
The Star Wars theme park is slated to open in 2019 and will feature rides on the Millennium Falcon and a Star Destroyer. Super Nintendo World will have real-life versions of Bowser's Castle and Princess Peach's castle, as well as an attraction called "Mario art Experience."
Universal also plans to open a new Harry Potter-themed coaster experience, while Disney seeks to launch a new Toy Story Land.
Several new rides are also under construction at Walt Disney World, such as a Guardians of the Galaxy roller coaster and a Ratatouille dark ride.[6] Universal seems to be preparing a new Star Trek-themed attraction, too.[7]
Transportation and Infrastructure
Orlando's construction boom is also felt in the transportation and infrastructure sector.
The SunRail is currently being expanded to include four more stations. The expansion will add a 17.2-mile segment and was slated to open in mid 2018.[8]
A new train station is being built at the Orlando International Airport. It will be part of the new $3.5 billion Miami-to-Orlando rail system. The project is scheduled to be completed by 2020.[9]
There's also a proposal for a hyperloop connecting Orlando and Tampa, which would be built along the median of I-4, cutting down the average ride time to just 30 minutes. Political complications, however, have so far prevented the hyperloop proposal from advancing further.[10]
Orlando is a booming town for trade school graduates who plan to work in construction. The demand for qualified workers is high, the pay is attractive and the opportunities are aplenty.
[1] https://www.bizjournals.com/orlando/news/2018/01/25/building-boom-orlando-nets-10-5b-in-2017.html
[2] http://www.sun-sentinel.com/business/fl-bz-construction-worker-demand-20170330-story.html
[3] http://www.orlandosentinel.com/business/consumer/os-bz-orlando-jobs-construction-pay-increase-20180504-story.html
[4] http://www.orlandosentinel.com/business/os-cfb-construction-jobs-20170428-story.html
[5] https://www.orlandoweekly.com/Blogs/archives/2018/06/05/from-epcot-to-river-country-disney-is-looking-to-build-some-of-its-boldest-hotels-ever
[6] https://www.themeparkinsider.com/reviews/what's_new_or_under_construction_at_top_theme_parks/
[7] https://www.orlandoweekly.com/Blogs/archives/2018/05/29/everything-we-know-about-universal-orlandos-heavily-rumored-star-trek-area
[8] http://sunrail.com/wp-content/uploads/2018/05/SunRail-Connecting-Communities-051818.pdf
[9] https://www.bizjournals.com/orlando/news/2017/10/19/exclusive-brightline-to-start-moving-construction.html
[10] https://www.orlandoweekly.com/Blogs/archives/2018/05/21/a-hyperloop-connecting-orlando-and-tampa-along-the-i-4-may-be-in-the-works
This blog has been labeled as archived as it may no longer contain the most up-to-date data. For a list of all current blog posts, please visit our blog homepage at https://www.tws.edu/blog/