Becoming a certified welder can be the first step to landing a great job after welding school. Here's what you need to know about the process.
What Is a Certified Welder?
Welding depends on a high level of knowledge, skill, and eye-hand coordination. Welding is a part of everything from bridges to aircraft airframes. The strength and stability of such structures are important to public safety, so employers often require welders to show their skill through testing and certification.
Once you enter the field after welding school, there are two primary types of certification you could seek:
Employer certification
American Welding Society (AWS) certification
Types of Welder Certification
1. Employer Certification
Employment testing is the traditional welder certification. Employers have done this for years to confirm that a welder is competent in a specific process on a certain type of weld.
Have You Considered a Career in the Skilled Trades?
Fill out the form to recieve a no obligation info packet.
Employer Certification is Specific to One Welding Process
Becoming a certified welder means you've demonstrated your skills in one welding process, position, metal, and thickness range—usually the welding process and specifications required for the job. If any of these variables change, you might need a new certification.
Every employer's certification requirements are unique, so it could be helpful to know what they will be testing you on beforehand. Here are a few different types of certifications you could find with employment testing:
Different welding processes
The most common processes welders are tested and certified in are Shielded Metal Arc Welding (SMAW), Gas Metal Arc Welding (GMAW), Flux Cored Arc Welding (FCAW), and Gas Tungsten Arc Gas Welding (GTAW). 1 A new certification is necessary for each process.
Different types of metals
You can be certified in a process on one metal, such as steel, aluminum, stainless steel, or titanium. If you were certified in GTAW on aluminum, then you'd need to retest to be certified in the same process on a different metal.
Range of thickness
The thickness of the base metal used on the test will determine the range of thickness of base metal you are certified to work with. For example, if you tested on 3/8-inch carbon steel, then under some codes you would be certified to weld on base metals with a thickness ranging from 3/16-inch to 3/4-inch.
Filler metal specifications
If you test on one classification and size of filler metal, you might need to recertify for one with different specifications.
Different processes with shielding gas
Being certified in one process with one type of shielding gas does not mean you are certified in the same process with other types of shielding gases.
Welding positions
How you'll be tested depends if you will be welding on plate "structural" or pipe. Each type has codes for the positions, which are: flat, horizontal, vertical and overhead which are numbered 1 through 4. There are additional codes for pipe welding indicating if the position is in a fixed horizontal position or a 45 degree fixed position.
Joint design
You could be certified in one weld type, such as groove or fillet.
Welding currents
Your welder certification may be only for one type of power source, such as AC, DC, pulsed power, or high frequency. 2
2. AWS Certification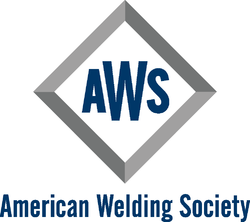 AWS certification is gaining widespread acceptance in the welding industry because it is a standardized way of verifying a welder's skills. After welding school, if you seek AWS certification, you may want to complete the Certified Welder program. This certification allows you to test on AWS Standard Welding Procedures, company-issued, non-code welding specifications, or industry standard specifications. Some employers use AWS certification instead of their own tests. Adding this certification to your resume shows potential employers that you're qualified in certain processes when you apply for jobs.
Practical Knowledge & Safety Test
The AWS Certified Welder program is more comprehensive than traditional employer welder certifications. The AWS test includes a written section on practical knowledge and safety. Welders must score 75 percent on the practical knowledge section and 90 percent on the safety part.
Hands-On Practical Test
During the hands-on practical test, you'll have to choose the correct materials and prepare the welding machine and joints to be welded in adherence to standard safety protocols and the QC7 standards you're being tested on.
QC7 Standards
| | | |
| --- | --- | --- |
| QC7 | — | Standard for AWS Certified Welders |
| QC7 | Supplement C | Welder Performance Qualification Sheet Metal Test Requirements |
| QC7 | Supplement F | Chemical Plant and Petroleum Refinery Piping |
| QC7 | Supplement G | AWS Performance Qualification Test (generic supplement) |
You can find PDFs of these QC7 standards on the AWS website.
How Many Welding Certifications Are There?
There are many welding certifications you could add to your resume. Both employers and AWS offer several different types of certification.
Types of Employer Certifications
Becoming a certified welder through an employer test, you are only qualified in a specific welding process on a certain type of metal, and a range of set thickness, etc. Given the number of welding processes and variations on metals, shielding gases, and other variables, there are many different types of certifications are possible.
Types of AWS Certifications
In addition to the Certified Welder program, the AWS offers seven specialized certifications that you may want to consider as you advance in your career.
Other Welding Certifications
Most of the certifications you will need to get your first job will come from employer-based or AWS, but other organizations also certify welders, including the American Society of Mechanical Engineers (ASME) and the American Petroleum Institute (API). In many cases, these certifications require training and experience, so they're best suited for welders who've been in the industry for a while.
How Long Does It Take to Get a Welding Certification?
When you're planning your welding career, it can be helpful to know what is required and how long it may take for you to land a job. There are a few steps to becoming a certified welder, and they determine how long it takes to get certifications.
1. Welding Training
Since you'll have to demonstrate your welding skills in order to obtain a welding certification, you might want to consider receiving training in the processes you'll be tested on first. Some vocational schools offer welding training and programs usually take two years or less to complete. 4 Some schools, such as Tulsa Welding School, have seven-month-long welding training programs with instruction focused on career and welding certification preparation.
2. Test
As you may want to prepare for and take more than one test, the timeline for each will vary.
3. Certification
The time it takes employers to provide documentation of your weld test results depends on the company, but the AWS has a set range of time to process your certification; generally, it takes four to five weeks for you to receive your welder certification card after the test.
4. Certification Maintenance
A welding certification is not good for life. Generally, it is good for six months unless the welder is doing code-quality welds as part of his/her job. It is up to the individual welder to know which certification tests are accepted and maintaining them.
How to Prepare for a Welding Test
Once you've completed your training, the next step will be to practice for the certification test you'll be taking. Demonstrating your mastery of the processes being tested is key to doing well, so you'll want to practice until you're confident in your welding skills. 5 If you know someone with a welding or welding inspector certification, you might want to ask him or her help you with your technique. 6 Whether you're taking an employer or an AWS certification test, practicing the welding processes you'll be tested on could help improve your chances of success.
Preparing for an Employer Certification Test
Ask which welding processes the job will require and practice those. Also, since this test is part of your job interview, be sure to make a good first impression—which means dressing appropriately and bringing tools required for the test. You also want to act professionally by arriving on time or early, bringing your resume if necessary and answering interview questions thoroughly and honestly.
Preparing for AWS Certification
The AWS Certified Welder program is more standardized than employer qualification testing, so you'll be able to find study guides and practice tests online, in libraries, and at bookstores. AWS tests your practical and safety knowledge as well as your skills in specific processes, so you'll want to study those areas, too.
AWS recommends studying the QC7 Standard you'll be tested on and its supplements. When you're ready to take the test, contact an accredited test facility to register for it. Make sure to bring your QC7 Standard with you on the day of the test. If you pass the test, the facility will send your qualification test record, application, and payment to AWS. You should receive your AWS Certified wallet card and renewal information within four to five weeks.
Consider Certification for Career Advancement
Getting the welding certifications you need can open the door to many job opportunities, but it is up to you to learn, practice, test and keep up your skills throughout your career. Your welding training program can help prepare you for the next big step of becoming a certified welder.
1 – http://www.metalwebnews.com/howto/welding/welder-certification.pdf
2 – Title: Welding Principles and Applications; Author: Larry Jeffus; Delmar Cengage Learning; Seventh Edition; Textbook pages 567, 596, 597
3 – http://www.aws.org/certification/detail/certified-welder-program
4 – https://studentaid.gov/resources/prepare-for-college/students/choosing-schools
5 – http://www.bakersgas.com/weldmyworld/2012/08/03/how-to-prepare-for-a-welding-job-interview/
6 – http://work.chron.com/pass-welding-certification-test-13045.html
This blog has been labeled as archived as it may no longer contain the most up-to-date data. For a list of all current blog posts, please visit our blog homepage at https://www.tws.edu/blog/