Caleb, 28, from Concordia, Missouri, graduated the Professional Welder program at Tulsa Welding School in June 2020. We spoke to Caleb while he was on the road to his first pipeline job in mid-July.
Thanks for your time, Caleb. Tell us what you did after high school before welding school.
I dropped out of high school at 16. I didn't really know what I was going to do. My parents were pretty upset with me. I needed to find something to do. I had a buddy who went through a Job Corps program. It's a government-funded thing that offers trades and education; I wanted to do autobody, but the one I went to didn't offer that. We job shadowed all the trades, and I ended up picking welding.
How did you get on?
I was 17; it was my first time away from home and I was not fond of it. I ended up quitting and went home. I worked a bunch of jobs at gas stations and factories, and I was in and out of work. At 22, I lost another job, so I elected to go back to Job Corps. I was in a leadership role at the campus, and it took a lot of time away from welding; I completed the program, but I mostly learned MIG. I didn't do a lot of Stick or TIG.
Have You Considered a Career in the Skilled Trades?
Fill out the form to recieve a no obligation info packet.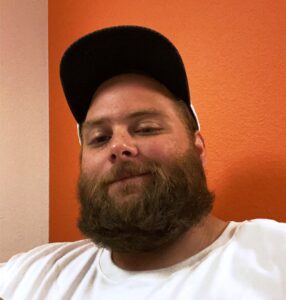 You graduated this time?
I did, then I went back home. I had a couple of MIG welding jobs here and there; they usually didn't last long, either through temp services, or they just weren't a good fit. It just wasn't really working out for me.
What made you think about going to a real welding school?
After a few years of welding jobs, I knew where the money was. I just didn't know how to get to it! That's why I decided to go to welding school. I decided that Tulsa Welding School would be the best bet because they would teach me everything; they'd make sure I learned what I needed to know.
TWS Student Store
The TWS student store is now open! Visit GoShopTWS.com go grab all the latest TWS swag.
Shop Now
What made you choose Tulsa Welding School in particular?
A lot of it was down to the financial aid help and the Admissions team. Gary, my recruiter, helped me so much every step of the way. I got all my paperwork—my FAFSA, my student loans—done months before I needed to be there. I didn't need a bunch of money up front, and I wasn't going to destroy my credit.
What was your favorite part of the program?
The instructors and the hands-on time. I had a feel for welding when I got there, but having so much hands-on time was amazing. It helps so much. They let you come in early or stay late. The instructors were absolutely fantastic. I was on the night shif. My lead instructor, Levi Reasnor, helped me so much throughout the entire program. I met him in Phase Two, and he pushed me harder than any other instructor right through Phase Ten. I really don't think I would have made it through the program without him.
How did the TWS program compare with Job Corps?
There was so much more hands-on time at Tulsa. Sometimes at Job Corps they didn't have enough metal or supplies! It really took away from our education. Tulsa was absolutely so much better. I don't think I could have got what I got out of Tulsa Welding School anywhere else.
Talk to us about employment. Did you work with Career Services to get your job?
I did, and they gave me a lot of good leads. But when I graduated, I had a job lined up in a fabrication shop back home in Kansas City. So, when I left school, I went home, interviewed, and took the weld test, and the next week I started working there.
What are you doing for them?
I actually just quit that job two days ago. I got a call on Tuesday about a job on the pipeline, so I quit that day. Levi, the instructor I mentioned, helped me get this job. I'd told him I was looking to go to the pipeline, and he was good enough to give me a few numbers to call. He gave me this guy's phone number; I left a message saying I was looking for work as a pipeliner, happy to start as a welder helper.
Who are you going to work for?
A company called Jomax Pipeline Construction. As a welder helper, the pay isn't as much as being a welder obviously but for being fresh out of school, it's not bad. I'm going to start out at $16 an hour with $100–a-day per diem, plus lots of overtime at $24 an hour. Considering it's a non-union company, I think I'm doing pretty well. I think it's a pretty good deal to start with, and I'll get some experience on the pipeline. I'm hoping I get put with a good welder.
Just to pack up and drive 1000 miles to a job promise on a phone call, that's pretty exciting!
I'm very excited and very nervous! I had the opportunity to speak with Levi just a little bit ago, and he told me to calm down, to do what I know what I can do, and listen and learn so I can become better. Basically, to do what I did at school!
Have you arranged a place to stay?
I'm going to stay at a hotel the first few weeks. I'm not sure how long this job will last, but I won't know more until I get there in the morning. If it's going to be a while, I'll rent somewhere. I'm close to the Montana border and the Canadian border, so I'm hoping I won't be still here when it gets real cold! Hopefully, they'll send me somewhere warmer by winter!
Where do you see your career going from here?
I'd like to pipeline as long as I can. I'll work these non-union jobs as a welder helper, get my experience and continue to practice my pipe welding skills for a year or two. During that time, I want to be able to put my truck together with a welder and all the tools, and eventually become a welder on the pipeline.
What's your ultimate career goal?
My ultimate goal is to work for the local 798 out of Tulsa, which is the Pipeliners Union. From what I gather, if you are a welder for them, you're the best that there is. That's where I want to end up while I'm on the pipeline. I have an application in with the Union now, but because of COVID issues, they aren't hiring. But I'll update my résumé with this job, and when they start hiring again, it will help that I'll have some pipeline experience. Once I'm done with the pipeline and the travel, when I want to settle down and start a family, I'd like to go back to my hometown in Missouri and start my own mobile welding business.
What do you enjoy most about being a welder?
The sense of satisfaction of building something that's going to last 100 years or more. When a building burns down, often the only thing left standing is the steel structure within it. That makes me feel really good; there aren't a lot of things you can do in this world that will last 100 years.
Did you make some lasting connection at school?
There's probably only two people that I'm really close with, people who I will stay in touch with. We talk every week. They are both staying in Oklahoma, but we will try to stay in touch.
What advice do you have for new students who to be successful at TWS?
Come for the right reasons and have a good work ethic. You have to apply yourself to this. It's a really hot trade, so be prepared for hard, sweaty work! It's not an easy thing to do, so be prepared to work hard every day. Don't come thinking this is an easy ride, or because you're trying to escape something else.
The other thing I'd say is listen to your instructors; do things their way. In Phase Ten, I tested out before my classmates, but I did fail my combo weld test because I completely ignored what my instructor told me. It broke on the first try. I went back and did it exactly how the instructor told me to do it, and it was perfect. It was the only test that I broke because I opted to not do what I was told. Do what you're told!
If you're a TWS graduate and would like to share your success and be an inspiration to others, please email [email protected] to be considered for a Graduate Connection interview. Please include details such as your graduation date (month/year), program, and campus name (Tulsa/Jacksonville/Houston). 
This blog has been labeled as archived as it may no longer contain the most up-to-date data. For a list of all current blog posts, please visit our blog homepage at https://www.tws.edu/blog/