Steven, 43, from Jefferson, Texas, is Lead Electrical Instructor at Tulsa Welding School. Steven teaches the first phase – Fundamentals of Electricity – to new students entering the RT, EA, and EMT programs in Tulsa. June 2023 will mark his first anniversary at Tulsa Welding School.
Thanks for your time, Steven. How many years of electrical experience do you have?
I did a lot of electronic work first because I came from the military, but we'll get into that. To answer your question…I have over 22 years of electrical experience. I started working with my stepdad doing electrical work in high school. He was a residential handyman on the side, so I was always wiring houses with him.
Please share your military background. Did you go into the military out of high school?
It was pretty close. I was 20, turning 21, when I enrolled. I tried college; I went to college to play golf, but I just wasn't a great student. I wanted to go do something, so I joined the Air Force in 2001. I did nine months of formal training with them, learning different electrical principles. It was similar to what we do here, it just dealt more with airplanes than it did with homes or businesses!
Have You Considered a Career in the Skilled Trades?
Fill out the form to recieve a no obligation info packet.
And this was in 2001?
Yes, it was. When the towers were hit in New York, I was actually getting ready for school. We were watching it live in our dorms. All of us were just terrified because here we were, putting on this military uniform about to march to school. As soon as we get there, there is no school. Everyone's watching television; our instructors were just scaring the crap out of us, saying things like, "You guys ready? They're ready to go to Iraq." All of us were looking at each other thinking, "Not yet."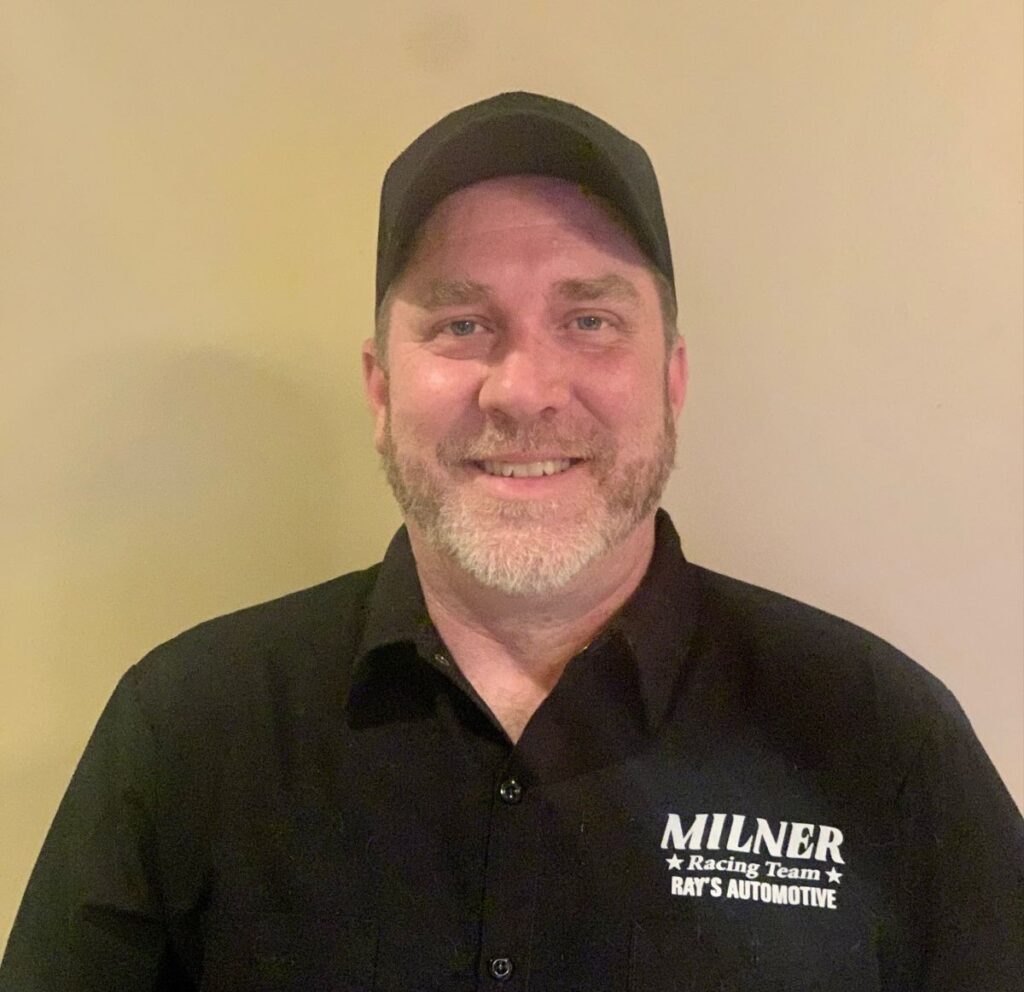 Wow. Thank you for your service. Tell us about the electronic work you mentioned?
At the time it was called Guidance and Control. I worked on the autopilot system on C130 gunships. After seven years I left the Air Force. In 2008, I went straight into contracting for the military as a civilian. I worked on the targeting system for the C130 gunships; the system was called All Light Level Television. Using it they could see targets from 10,000 feet. They had these giant turrets with lenses inside. You could actually see people and vehicles on the ground; that's what they'd use for their targeting. So, if they locked in on a target with that system from 10,000 feet, they would rain down 105-millimeter shells from the airplane. I did that for about two years until 2010 when I decided to go home to Jefferson.
When I moved back to Jefferson, I joined a company called Select Energy Services and spent four years with them and finally became a Journeyman. In 2015 I moved to Tulsa. I wanted to go back to school to learn Non-Destructive Testing, which is similar to what a Certified Welding Inspector does. They check welds; they make sure that there's no cracks in the metal. So, I went back to school for that and then went to work as an NDT technician. I did that from 2018 to 2020, and then Covid hit. At that point I decided to go back into electrical, and that leads us up to me joining Tulsa Welding School in 2022.
Why did you decide to go into teaching last year?
My father-in-law retired from a big technical school. For years, probably since 2016/17, I asked if they had any electrical instructor positions? He told me there were no openings. So, when I saw that Tulsa Welding School finally had an opening, I jumped on it. I thought I'd be a very good teacher. I relate well with people. I can put my own experiences out there and make things easy for students to understand. I'm the first teacher they see in Phase One – Fundamentals of Electricity. I have a good sense of how to explain what the books say in layman's terms, to make things relatable to what they already kind of know. I always thought I'd be a good teacher and it turns out I am pretty decent! So, I've just really enjoyed this last year.
What do you enjoy most about teaching?
I enjoy it when they actually feel like they're getting something out of my class. Right now, it's really coming to fruition because we are graduating some of our first students. We started the program in Tulsa in June last year, and these last few months we're seeing a large number of our first graduates leave us. I really enjoy seeing them find a job and go to work in the field. That's my favorite part.
As a kid, what did you want to be when you grew up?
I always wanted to get into classic cars in some way. My dad was always into real classic cars, so I have had love for them from a very young age. I have a classic Dodge pickup now. When I was in the military, I had several classic cars that I drove. I just realized when I got older that there's not a lot of money in it unless you're the boss, or it's a very rich man's hobby!
Do you still work in the field, or just teach?
I just teach. This is my end game. I hung up my electrician's hat; this is what I enjoy doing now. In addition to the first phase, I also teach Solar, and the Residential Wiring phase. So, I can see how they progress. We're all only in one big hallway, so I get to see these guys on a day-to-day basis, morning and night.
Tell me something most people don't know about you.
I used to really be into collecting Superman stuff, anything I could get my hands on. I'm a big kid really. I like toys from the Eighties, stuff that I grew up on. So, I enjoy going to antique stores and searching those things out. I've always enjoyed collecting. Another thing, I used to be a real big country music fan. Not so much anymore because I don't really like the new style, but I've probably seen over a hundred acts.
If you could have dinner with anyone, alive or dead, who would it be?
I guess somebody that I always admired would be Merle Haggard, the country singer. He would be somebody that I'd love to sit down and talk to, to pick his brain. It's not often that you end up going to a penitentiary and then go on to win Kennedy Center Honors in Washington D.C. I always enjoyed his music, and he was a real success story; he came from nothing here in Oklahoma and made himself into a giant in the industry.
Tell us about your family, Steven.
Tori and I have been married seven years, and I have one stepson, Grant; I don't have any children of my own, but I've been with Grant since he was in seventh grade, and he is now a junior in college. So, I've been pretty much his father most of his life.
If you got an unexpected afternoon off, what would you do?
I'd probably take my dogs on a very long walk. We've got three – a mixed breed, one's a beagle, and then a shepherd/pit mix. Dogs are a big part of our lives. So, I'd go do something fun with the dogs.
What was your favorite tool when you were out in the field?
I was always into the latest power tools, anything made by Milwaukee. If they came out with a new drill or anything like that, I just had to have it. But I've never had one specific tool that I just had to have.
What was your favorite part of being in the field?
I always liked residential the most. I didn't make a whole lot of electrical service calls, but I did a lot of new construction. With new construction, you have to work at a steady pace, but it's your own pace. You don't have someone standing over you, watching every move you make. You have to be very self-motivated to finish your job, so I think I liked residential work the most. In residential you never made the kind of money that you could make in commercial, but it was always more enjoyable…to me anyway.
If you were to tell someone "Thank You" for helping you become you, who would it be and why?
That's a tough one. There's a guy that I met on my first military assignment; he was a civilian liaison with us. His name is Ken Yesconsis. He worked in our shop. He saw, very soon after I got there, that I had a really good knowledge of electrical and how to apply it. As a matter of fact, he got me the contracting job when I left the military. He went to work for a private company that was still contracting to the military. When I told him that I was going to get out, he said I needed to come to work for them. He went straight to his boss and told him, "When everyone else is just walking around and not doing anything, this guy is at my table asking questions and constantly trying to learn new things." When I got out of the military, I was just so green. You're so sheltered in the military. I did a lot of growing up in that first job, being on my own. I'd say Ken was the biggest contributor to my electrical career, so I'd probably thank him the most.
What's the biggest piece of advice you have for students who are just starting out?
There are two things. First, keep your expectations real, as far as your first job. Some students come here thinking they're going to know everything as soon as they graduate. You're really not. Tulsa Welding School is a very, very good introduction to a great career, a way to get your foot in the door. An electrician that is really willing to work and put their time in can easily make six figures a year, but there's no escalator to the top.
You have to be a helper first, then become an apprentice, and after about four years of working on the job, you finally become a Journeyman. And once you're a Journeyman, you can go anywhere you want to. You can be your own boss if you want to, but like I said, there's s no escalator to the top. Everyone has to put in their time as an electrician. You should absolutely think that you're going to be successful in school and in everything that follows – reach for the stars. But you also have to dial it back a little bit. Think about what you need to do today – day to day – to get you to where you need to be. Think that way rather than already thinking five/six years ahead of where you are right now.
Secondly, when you get to your first job, work hard. The trades are all about what you can do for that company, that day. Once you've been there for a while, then you become more than a number. But working in the trades is very volatile. If you're not on your game every day, working hard, and actually making that master contractor money, you're not very valuable to him. So, the biggest thing is show up, work hard, be proactive, and listen to everything you can.
For the first year as an apprentice, just keep your mouth shut unless someone is speaking to you because you can pick up so much just by listening to other Journeymen and contractors in conversation. That's how I got a lot of my secondhand knowledge, just listening to my stepdad. So, keep your mouth shut, go to work, and be present at work every day. Don't be on your phone, don't be somewhere else. I know life happens, but again, in the electrical trade, you're so replaceable especially when you're new. You want to be the best you can be every single day. The same applies at school – be the best you can be every single day.