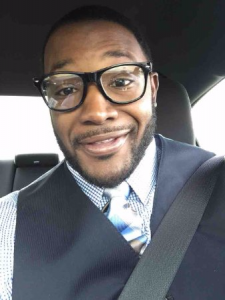 Charles Harbin has been the Director of Career Services at the Tulsa Welding School – Jacksonville for over three years. Prior to that, he was the Director of Career Services for over three years at a different school. One of his biggest accomplishments in his role was giving nearly 3000 students meaningful career advice and job assistance that led to gainful employment.
According to Charles, Career Services encompasses a lot. From career advice to job assistance – résumé formatting and interview preparation.  Additionally, Career Services develops partnerships with employers to help students get jobs in their chosen field (Jacksonville has HVAC/R and Electrical programs in addition to welding). Sometimes, the Career Services team serve as life coaches to their students and graduates.
What Charles especially finds rewarding about his job is hearing about a student or graduate who went on an interview and then gets the job. "The sound of excitement from our graduates brings a great feeling to me." Unfortunately, he does not always get to hear about the amazing things the graduates accomplish or how impressed employers are with the skills that TWS-JAX graduates bring to the job.
Career Services continually develops partnerships with employers that will help students find jobs after they graduate. Charles likes to partner with employers that will allow students to advance in the careers becoming Foremen, Lead Men, Safety Manager and more.  "Welding has so many avenues that our graduates can pursue and build a great career, and our goal is to connect them with those opportunities."
One recommendation he has for students attending Tulsa Welding School is beginning their career search on their first day of class.  Many of the welding graduates are working on submarines, train conductors, military ships, etc. Charles contends that there are plenty of opportunities that it's to the student's advantage to identify how they would like to utilize the skills they are going to learn.
Have You Considered a Career in the Skilled Trades?
Fill out the form to recieve a no obligation info packet.
This blog has been labeled as archived as it may no longer contain the most up-to-date data. For a list of all current blog posts, please visit our blog homepage at https://www.tws.edu/blog/