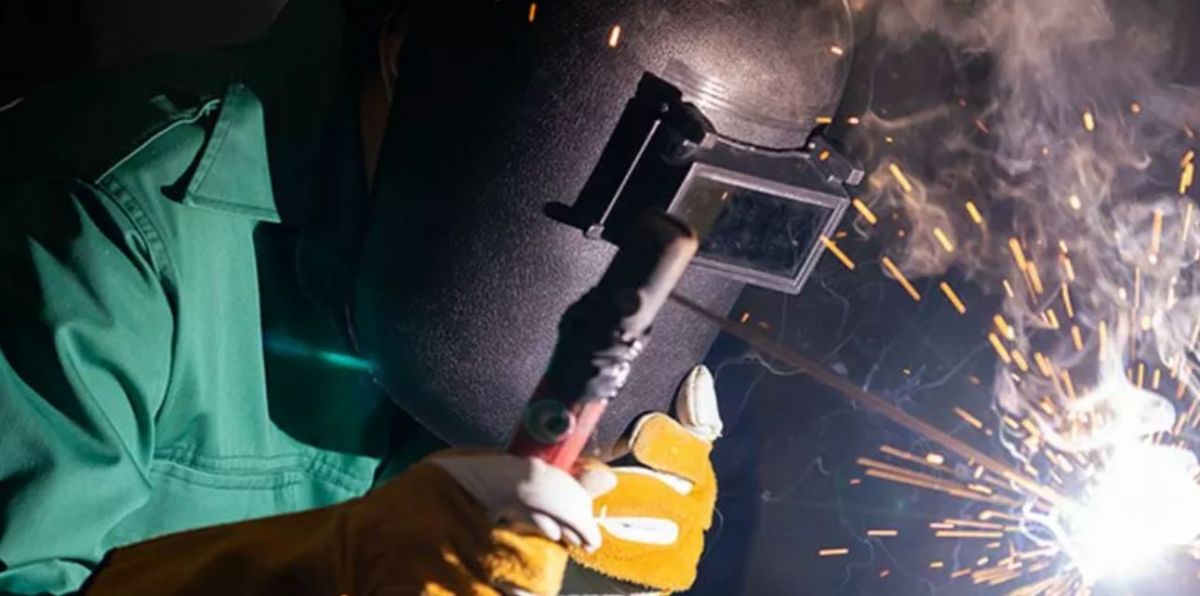 Are you considering a career in welding and looking for the best welding certification program in Dallas? You're not alone. It is important to make the right choice when it comes to your future success in welding.
With so many options available, finding the program that suits your needs can be challenging.
If you are looking for the best welding certification program in Dallas, look no further. Tulsa Welding School (TWS) has over 70 years of expertise in the skilled trades. At Tulsa Welding School, we are dedicated to helping you change your life and putting you on the path to lifetime fulfillment and success. So, are you asking yourself, "Why become a welder?"
Why Become a Welder?
The welding field is experiencing demand growth* across diverse industries such as construction, manufacturing, infrastructure, and automotive. By becoming a welder, you can enjoy stable employment and opportunities for career advancement.
Unlike traditional office jobs, welding allows you to work outside, offering a refreshing change of scenery and the satisfaction of building tangible structures. Additionally, skilled welders are valued in industries that rely on their specialized services, with opportunities for career advancement and competitive wages**.
Have You Considered a Career in the Skilled Trades?
Fill out the form to recieve a no obligation info packet.
What to Look for in a Welding Program?
If you are looking for the best welding program in Dallas, there are a few topics you will want to research. You should look for the following:
Make Sure the Program is Accredited
When selecting a welding program, it is essential to choose one that is accredited. Accreditation ensures that the program meets industry standards and provides quality education. Accredited programs have undergone rigorous evaluation and are recognized by employers, increasing your chances of securing employment. The Dallas Metro campus of Tulsa Welding School is accredited by the Accrediting Commission of Career Schools and Colleges.
Quick Start to Expedite Entry into the Workforce
Consider welding programs that offer quick start options, allowing you to begin your training promptly and enter the workforce sooner. These programs provide focused and streamlined education, enabling you to gain the necessary skills. Did you know that the Welding program at Tulsa Welding School can be completed in as little as 7 months?
Hands-On Training for Practical Skill Development
Look for programs that prioritize hands-on training. Welding is a skill-based profession, and practical experience is crucial for developing your welding abilities. A program that offers extensive hands-on training opportunities will better prepare you for real-world welding challenges.
Apprenticeship Opportunities
Apprenticeships provide valuable on-the-job training and can significantly enhance your career prospects. Choose a program that prepares you for apprenticeship opportunities and use this as a stepping-stone towards professional growth.
Availability of Career Services to Support Job Placement and Advancement
Career services offered by the welding program can greatly assist you in securing employment and help you advance in your career. Look for programs that provide resources such as job placement assistance, resume building, and interview preparation to help you launch your career successfully.
The Best Welding Certification Program in Dallas
Tulsa Welding School is one of the leading trade schools in the Dallas Metro. Our commitment to providing quality education and comprehensive training sets us apart.
We excel in several areas that make us the ideal choice for aspiring welders. We have state-of-the-art welding facilities equipped with the latest industry tools and equipment. We also employ a team of experienced and highly qualified instructors who bring their industry expertise into the classroom.
Tulsa Welding School offers a welding certification that is widely recognized in the industry. Plus, this program can prepare you for the American Welding Society (AWS) certification exam. Obtaining the AWS certification demonstrates that you have a high level of skill and expertise, enhancing job prospects and career advancement opportunities.
By choosing Tulsa Welding School, you can benefit from our exceptional facilities, experienced instructors, and the opportunity to earn industry-recognized certifications. We provide top-notch training and prepare you for a successful career in the welding field.
Final Thoughts
When selecting the best welding certification program in Dallas, it is important to consider personal goals, training methods, and career services.
With the potential for a fulfilling and successful career in welding, you should choose a program that aligns with your aspirations. And your search is complete. Tulsa Welding School is one of the best welding certification programs in Dallas.
Want to Learn More?
Interested in learning how to obtain a welding diploma and certificate? The Professional Welder program at Tulsa Welding School starts by helping you learn what it's really like to be a welder: in interactive workshop courses and welding booths. In as little as seven months, you'll be trained in structural welding, flux core welding and pipe welding. You'll also be prepared to excel in job interviews and welding tests for various certifications.
Read about the types of welding careers you can pursue with your welding skills. Ready to start a Professional Welding program? Contact us today.
*Employment is expected to grow for Welders, Cutters, and Welder Fitters (514121) in Texas by 23% through 2030. https://careeronestop.org
*Dallas Area hourly mean wage for Welders, Cutters, Solderers and Brazers (514121) reported by BLS as of May 2022. http://data.bls.gov/oes