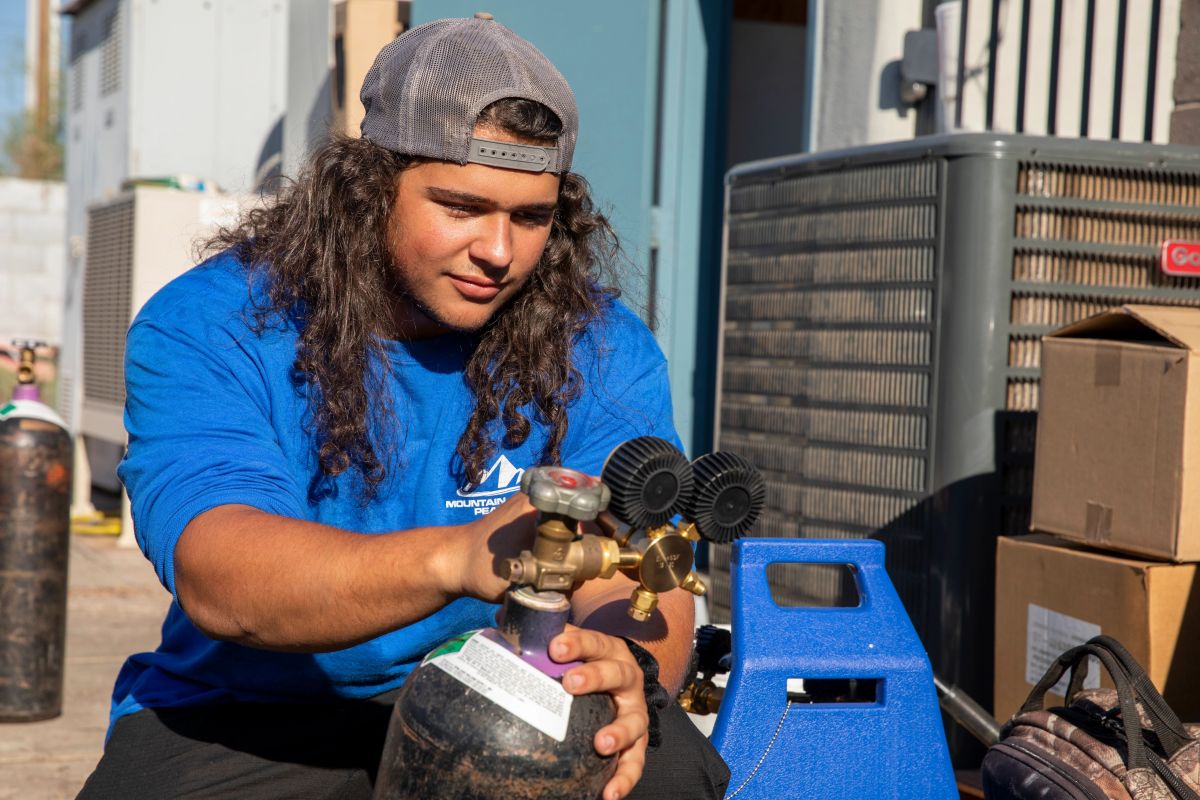 Do you live in Dallas and want to be everyone's hero this winter? Texas had a cold winter last year, and we anticipate another frigid winter this year. How can you help? As an HVAC technician, you can ensure Dallas residents are comfortable in their homes and businesses as the cold winter descends on Dallas.
When is it Coldest in Texas?
The cool season in Texas lasts for three months, from November to February. Texas's coldest month of the year is January, and temperatures can average below 36 degrees Fahrenheit. The Texas grid is powered by a lone source of electricity, the Electric Reliability Council of Texas (ERCOT). This means when energy usage spikes in the winter, the ERCOT is one of the only energy sources, and Texas can't count on states in the region to supplement energy. A lack of energy can cause blackouts and limited energy reserves. So, what is the solution to this problem? HVAC systems.
Why are HVAC Systems Important?
Energy-efficient HVAC systems help keep people warm in the winter and cool in the summer. Nothing is more critical to Dallas residents than their HVAC systems. Before a Dallas summer, HVAC technicians must check air conditioning systems, clean out ventilation systems, and ensure a/c units are properly maintained. On the other hand, before the winter descends on Texas, HVAC technicians will be needed to light pilot lights check to make sure water heaters are working correctly and that thermostats can help control the temperature inside residential and commercial structures. So, how do you become a Dallas hero?
How Do You Become an HVAC Technician?
A great way to start working as an HVAC apprentice in Dallas is by attending Tulsa Welding School's Dallas Metro campus. The Dallas campus now offers HVAC technician training in HVAC systems, electricity, solar, and refrigeration fundamentals.
The Refrigeration Technologies program can be completed in as little as seven months, and the best part about our hands-on training is the implementation of Interplay Learning. Interplay Learning is a virtual reality (VR) training simulator that allows you to make mistakes while learning about HVAC installation and repair without catastrophic issues. You can train virtually and hone your skills before you start working as an apprentice on real customer HVAC systems. Prepare yourself with a solid foundation of knowledge and skills that you can parlay into your HVAC apprenticeship.
Have You Considered a Career in the Skilled Trades?
Fill out the form to recieve a no obligation info packet.
Final Thoughts
As a resident of Dallas, you understand that the electric power grid in Texas collapsed dramatically in the 2021 winter storm. Be a part of the solution this year and become an HVAC technician with the help of Tulsa Welding School. Become a Texas hero this winter and start your career path toward becoming an HVAC technician today.
Want to Learn More?
Because HVAC is a hands-on job, technical training is typically required for anyone to enter this field. Many people invest in a trade program to learn the trade skills they need to be safe and effective as a professional. To learn more about our Commercial Refrigeration Training program offered at our Dallas, TX campuses, contact us at Tulsa Welding School or call 1-855-981-7313.