Trade publications are ideal for keeping up to date with trends, developments, and news in the electrical industry. If you are enrolled in an electrician training program, the following magazines can be a helpful resource for you:
Electrical Construction & Maintenance

Electrical Construction & Maintenance (EC&M) magazine is a monthly publication covering the electrical, construction, operations and maintenance industry. The magazine has been published since 1901.
Content: technical articles, market/construction forecasts, proprietary surveys/reports, and news stories
Audience: professionals working for electrical contracting firms, industrial plants, commercial/institutional facilities, and consulting electrical engineers
Distribution: print/digital magazine, e-newsletter, website 1
Electrical Contractor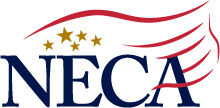 This monthly magazine is published by the National Electrical Contractors Association and covers the field of electrical construction.
Content: National Electrical Code trends, other codes & standards, utilities, alternative/renewable energies, energy efficiency, safety standards, lighting, design/build, service & maintenance, market development, and more
Audience: business owners/partners/presidents, engineers, estimators, purchasing agents, project managers, supervisors, foremen, electricians, and others
Distribution: print/digital magazine, website, mobile app, social media 2
International Association of Electrical Inspectors News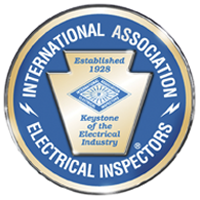 IAEI News offers educational forums, updates on electrical codes, and research news with the goal of promoting best practices regarding product development and safety. IAEI News was first published in 1928 as the official platform of the International Association of Electrical Inspectors and comes out six times a year.
Content: industry news, editorials, features, PV technology, codes
Audience: electrical personnel, specifically, electrical inspectors
Distribution: print/digital magazine, website 3
Electrical News

Electrical News reports on news about the electrical industry from a regional, national, and global perspective. The first publication was the Southwest edition in 1984.
Content: news about companies, products, people, industry gatherings, events
Audience: contractors, lighting specifies, manufacturers, representatives, distributors, and other electrical industry related professionals
Distribution: print/digital magazine, website 4
Ted Magazine

Ted Magazine is a monthly publication for electrical distribution companies in North America.
Content: green/alternative energy, market trends, new products, manufacturer marketing programs, best practices for distributors, lighting, economic outlook, news for distributors & supplies, and more
Audience: distributor salespersons, distribution executives, national chains, independent distributors
Distribution: print/digital magazine, website, video channel 5
These publications should help you stay in the loop with the electrical industry, whether you choose to work in construction, lighting, distribution, or whichever field interests you. While most magazine subscriptions for the print or digital version cost a fee, all of these outlets also offer free additional web content. Consider subscribing to one or two magazines relevant to you and check the other ones for their free supplementary information.
Have You Considered a Career in the Skilled Trades?
Fill out the form to recieve a no obligation info packet.
1 – http://ecmweb.com/about-us
2 – http://www.ecmag.com/about-us
3 – http://iaeimagazine.org/magazine/about/
4 – http://electricalnews.com/electrical-news-about-us/
5 – http://www.tedmag.com/tedmag/About/TedMag/about.aspx?hkey=d451004c-0d9b-4c06-b6ed-071a825767c7
This blog has been labeled as archived as it may no longer contain the most up-to-date data. For a list of all current blog posts, please visit our blog homepage at https://www.tws.edu/blog/