Dionete, 24, was born in Georgia but has lived in Jacksonville the past 10 years. Dionete graduated from the Refrigeration Technologies (RT) program at Tulsa Welding School in Jacksonville in November 2019.
Thank you for sharing your story, Dionete. What did you after high school?
I went to college immediately out of high school. I was at the University of Northern Florida (UNF) for two years, studying for a Mechanical Engineering degree. But halfway through I took too many classes. I got burned out and ended up getting kicked out of the program.
So what did you do from there?
Well, I needed to get a job, that was the first thing, so I worked on campus at a restaurant. I did that for a year. After that I applied to work at a temp agency; they sent me to work at a warehouse over by the airport. I worked there for maybe two years.
Have You Considered a Career in the Skilled Trades?
Fill out the form to recieve a no obligation info packet.
How did you decide on the refrigeration/HVAC path?
The previous knowledge I'd gained from the Mechanical Engineering program. It was something I was interested in doing, but I didn't want to have to go through the process of getting reinstated to UNF. The fact that the TWS Refrigeration Technologies program was shorter appealed to me.
Did you enjoy the hands-on focus of a trade school, as opposed to a university education?
Yes, very much. It was more suitable for me, and the students that were there, we helped each other out. We learned from each other. Some students had a lot more experience in the field than I did. I was able to use that knowledge to push myself forward.
Why did you choose the Refrigeration Technologies program?
TWS Student Store
The TWS student store is now open! Visit GoShopTWS.com go grab all the latest TWS swag.
Shop Now
Before I started the program, I saw they had the longer [Electro-Mechanical Technologies (EMT)] program that had more classes and more information, but I wanted to see what the shorter program offered before jumping into a longer one. I may go back to complete the EMT program at some point, although that's not my plan at the moment. If I did, the RT classes I did would carry over.
What did you enjoy most about the program?
Definitely my teachers. They were the ones who encouraged me to be hands-on. When we had questions they would guide us in the right direction. When I started the program, I only had theoretical information, like numbers and equations. Once the teachers started to educate us on what we needed to do, what we needed to focus on when it comes to the refrigeration cycle, it became so much easier to learn.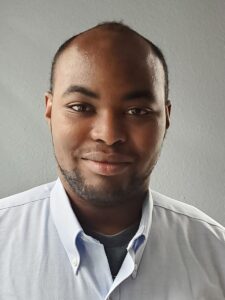 How does each day balance out in the RT program?
It's a mix of theoretical and hands-on every day. The first part of class we would take out our books, read them, see what sticks out to us, and ask questions. Then we would get to the hands-on portion of the class. Don't skip the reading to get busy on the electrical boards.
Did they bring real-world tips and insight into the classroom?
Oh, yes, definitely. One teacher was still working as an HVAC tech while teaching at school. Sometimes he would share his experiences on a day to day basis: "This is what I was faced with yesterday!"
Was every day different?
Every day is different in this field, and there's definitely a lot to learn with an HVAC system. Not just because of the complexity of the system itself, but because there are so many manufacturers. They change the systems up little by little, and then you have regulations that you have to keep in mind. There are components to some systems that are required when it comes to installation, that just aren't on the older buildings.
Did you have a career direction in mind when you started the program?
Not when I started, but about halfway through I decided I wanted to get into commercial refrigeration.
You graduated in November. Where are you working?
I managed to find a listing here in Jacksonville that wasn't for a normal HVAC position. It specifically stated Manager Trainee, as well as HVAC Apprentice. With the help of Career Services I applied a couple of weeks before I graduated. The position appealed because I want to be able to move up in this career.
So what is the company called?
I work for one of two Jacksonville branches of United Air Temp. It's an old company headquartered out of Virginia that has expanded into many different states. My branch covers from the north of Jacksonville down to St. Augustine. We take care of people near the beaches. I never have much more than a 40-minute drive between calls. We have our own customers and we are also contracted out by American Home Shield, the home warranty company.
When did you start?
I started the day I graduated from Tulsa in November. I like the job so far, but it's very slow this time of year. It's actually been a good time to start. I have time to learn, sit and talk with customers about the problems they've had before. One thing my coworkers constantly tell me is to be prepared for summer. That's when we're going to get the most calls, and make the most money.
What training did they give you?
I shadowed senior technicians for about a month. Then I got my own truck, and they put me on the schedule. I've mainly been doing regular maintenance calls so far. I've only done a couple of service jobs, and those were mostly drain line leaks.
Were you nervous that first day in your own truck?
I was a little nervous. Not about being able to do the work, but being able to do it in a timely fashion.
Can you see yourself staying with the company?
I can see myself staying and moving up here. They do have a yearly advancement program. One of the senior techs at my branch has been here for 7 years. It's a good sign when you find people who stay at a company for a while.
What do you enjoy most about your trade? Problem solving, meeting people, the opportunities?
It's actually a mix of all three. But I do like being able to help people with their problems. The more people I help, the more I learn. The more I learn, the more I'll be able to move up. The more information I have, the more resources I'll have on hand to be able to help people. I'll know how to fix more issues, issues that other techs may not be able to solve.
What advice can you offer new HVAC/Refrigeration students to help them be successful at TWS?
Don't focus too much on the hands-on aspect. It does require some actual thinking to learn how these systems work. Don't skip the books. You've got to get the theoretical side down too, along with the hands-on.
If you're a TWS graduate and would like to share your success and be an inspiration to others, please email [email protected] to be considered for a Graduate Connection interview. Please include details such as your graduation date (month/year), program, and campus name (Tulsa/Jacksonville/Houston). 
This blog has been labeled as archived as it may no longer contain the most up-to-date data. For a list of all current blog posts, please visit our blog homepage at https://www.tws.edu/blog/