Tony, 50, from Bixby, Oklahoma, is a Welding Instructor at Tulsa Welding School. Tony teaches the first phase – 101 Welding Fundamentals – to new students entering the Professional Welder program in Tulsa on the night class. He has been with the school for about five months.
Thanks for your time, Tony. When did you start welding?
I started welding when I was about 16, so 34 years ago. But I've been welding for a living for 28 years. Most of my experience is in welding shops around Tulsa, doing pipe work. I can run it all – Stick, TIG, MIG, Flux. I've done it all.
As a kid, what did you want to be when you grew up?
I always wanted to grow up and be a policeman. All my family has been in law enforcement, and of course I went the other direction from where everybody else went – welding!
Have You Considered a Career in the Skilled Trades?
Fill out the form to recieve a no obligation info packet.
How did you get into welding?
I ended up meeting the girl in high school who would become my wife. Her dad told me that if I was going to date his daughter then I had to have a decent job, so he took me to work with him when I was 16. That's where it all started. He traveled, so we'd go down to Houston a lot, and do turnarounds and refineries.
He ended up having a stroke and had to quit probably three years after I started working with him. So that kind of forced me into another job at maybe 19. I just started working in a shop as a helper making $7.50 an hour; I was grinding pipe all day long. I figured out quickly that I didn't want to do that for too long. My mentality was, and I tell everybody this to this day, learn everything you can in the shop because it makes you a more valuable employee than somebody that just does one thing. If you can do it all, you're going to be the last person they lay off. So that's what I tell people; whatever you do, just learn everything you can. And keep learning. Welding is a continuous learning process. I'm still learning, and I've been doing this for 28 years. The day I quit learning is the day I quit.
Why did you decide to go into teaching?
I've always thought about it throughout my career. I've taught a lot of people in shops, and I've always been told that I'd be a good teacher. Then one day I was flicking through the paper and there was an ad for Tulsa Welding School. I applied and now, five/six months on, I love it honestly.
Do you still work in the field, or just teach?
No, I just teach on a regular basis and spend time with my family.
What do you enjoy most about teaching?
I get self-gratification out of it. Just seeing their faces once it clicks and they start running good welds. When they come up to me and I can give them a good grade on it, it just makes me feel good that they're getting it, especially someone who's never welded in their life. When they come in to the first class – the class that I teach – they're often scared and nervous. I try to make my class fun to where they're not nervous and they have a good time doing it; I want them to relax. It makes me feel good to see them progress.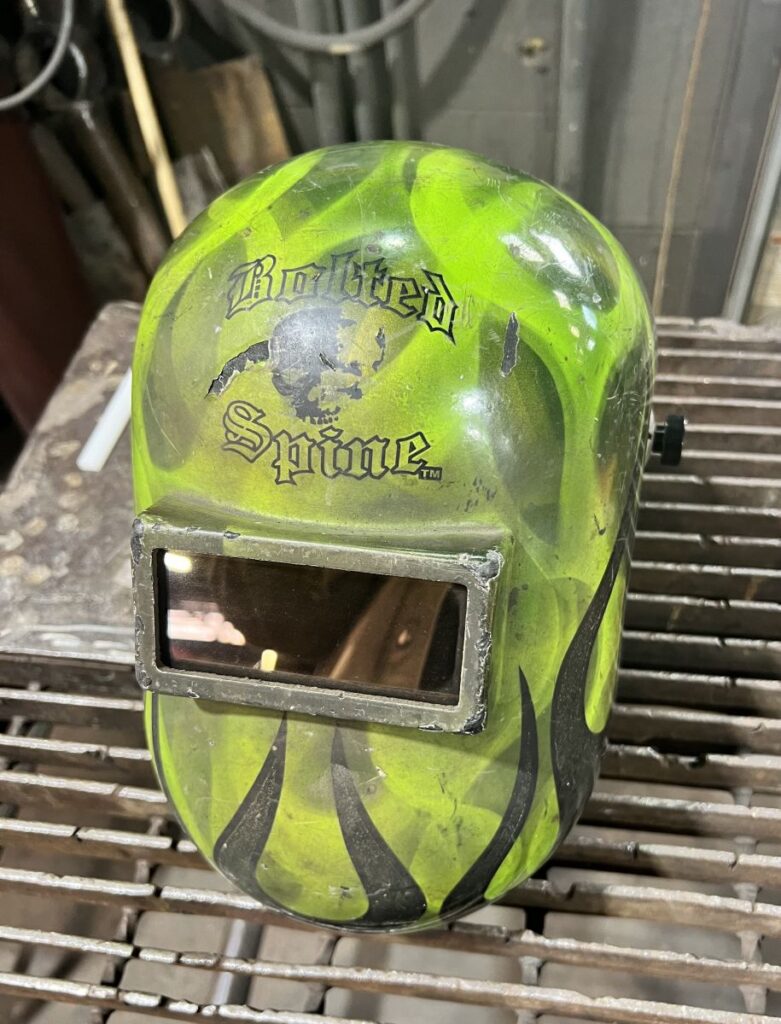 I've had people come in and within the first four days, just the progress they make, it's crazy, especially for somebody that's never done it before. Right now, for example, I've got a student who's an LPN nurse and wants to be a welder. She's a nurse during the day and comes to welding school at night. She'd never seen a welding rod or a welding machine in her life, and she's probably one of the best welders I've got in my class at the moment. It just amazes me. Some people are just natural at it.
Tell me something most people don't know about you.
Most people don't know that I was in a movie a long time ago – Ambush in Waco with Tim Daly. It came out on TV in 1993. I was an extra all the way through. I was on both sides; I was a bad guy, and an ATF agent. It was a crazy deal. I was 18 years old, and they were filming right down the road from my house. A buddy  came over, I didn't know anything about it, and he was like, "Hey dude, they're filming. Let's see if we can get in it." So, I ended up getting a job and he didn't! I spent a month hanging out and doing different stuff.
If you could have dinner with anyone, alive or dead, who would it be?
That would be my dad. I lost my dad when I was 14 years old. I'd give anything to sit down with him again and let him meet my kids, my wife; just for him to see how I'm doing in life now.
Tell us about your family, Tony.
My wife Angela and I have been together for 35 years, married for 30. We've got two boys – a 27-year-old and an 18-year-old. I taught my oldest son to weld when he was younger. He works for SpaceX in Texas now, he's one of their top welders. I'd have never thought in a million years that my son would work at SpaceX. But one thing I always instilled in my kids, nothing's for free. You've got to work for what you get.
If you got an unexpected evening off, what would you do?
I'd probably be out in the garage tinkering with my race car. I'll send a picture – it's actually what they call a micro sprint. They run a 600cc motorcycle motor in them. I have people drive it for me now. I'm too old. I don't want to get hurt. I used to race when I was younger, but once I got older and slower, I decided to put some of these young kids in there. I've been around racing since I was six years old. My dad did it, and my brother and I did it. Then he got out it and I continued on. It's just something to have fun with!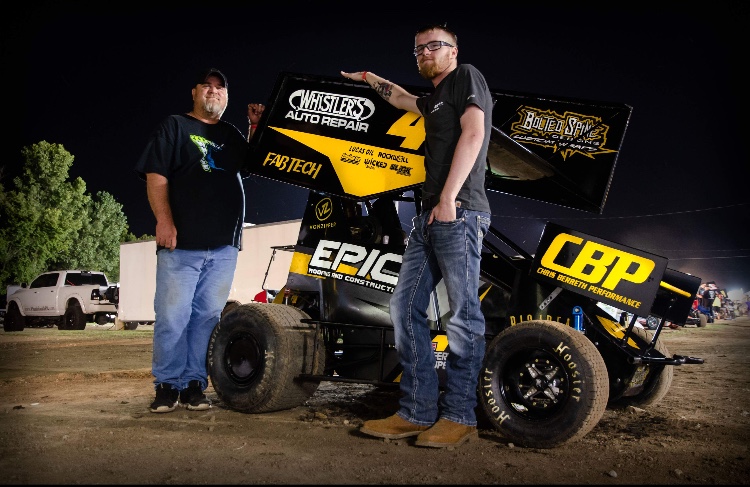 What was your favorite tool when you were out in the field?
My hood. I love my welding hoods. I've actually got two of them that I got custom painted, and to me it's almost like a race car helmet. It's kind of a reflection of your personality, you know what I mean? That's why I like to have fancy hoods.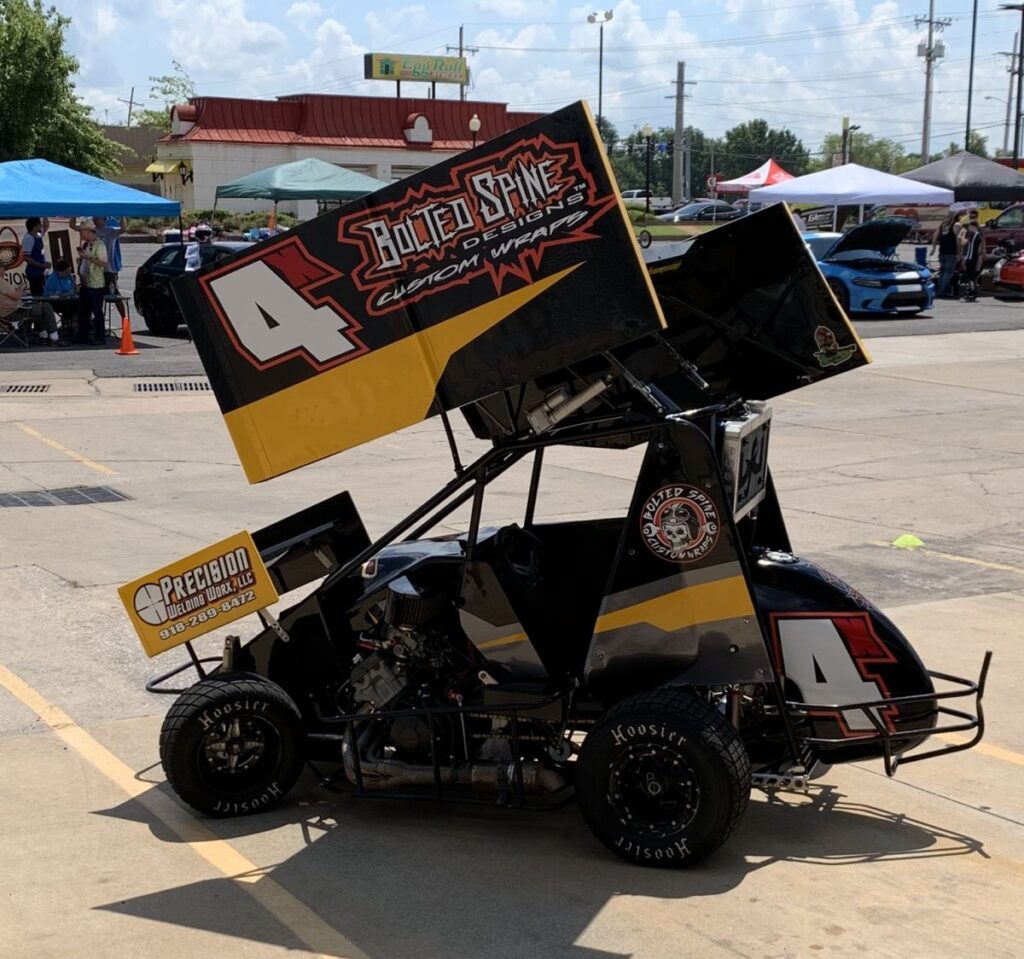 What was your favorite part of being in the field?
I enjoyed TIG more than anything, just because it was clean. TIG is like drawing with a pencil. That's what I tell people; you can draw a weld on there with a rig and it comes out looking good. TIG was my favorite.
If you were to tell someone "Thank You" for helping you become you, who would it be and why?
A guy named Eric Cooper. I met Eric when I started at a welding shop in Tulsa in 1993. Everything that I know today is from him. He took me under his wing. When I first met him, he was a piece welder. I was the one setting his pipe up for him, grinding it and getting it ready for him to come in and weld.
He ended up becoming the boss of the place. I was a Fitter at that time. I kept telling him I wanted to be a welder and one day he said, "Alright, you're going to start welding." I was like, "No, I'm not. I'm not ready dude." He told me I was, and he pushed me out of my comfort zone. I owe everything to him. He always told me that he would teach me everything he knew, as long as I passed all that knowledge on to the next person. That's another reason I went into teaching. I thought, if I can take this skill and pass it on to other people and they can then make a living out of it, let's do it.
I worked with Eric until about 2007, I think. He ended up opening his own shop, and I went to a shop in Broken Arrow and worked there. But we're still in touch. We talk almost every day.
What's the biggest piece of advice you have for students who are just starting out?
My biggest advice is to just give it your all. Don't come to Tulsa Welding School and expect it to be easy. It's not, but you can do anything you put your mind to, you've just got to be willing to put in the work.