To give you insight into companies that recruit TWS graduates we spoke with Brenda Aleman, Staffing Supervisor with L.K. Jordan & Associates. Brenda works out of the L.K. Jordan Houston office, and works with the Career Services team at our Houston campus.
Thanks for your time, Brenda. Please tell us a little about your experience.
I've been with L.K. Jordan for about 14 months, and in the HR/staffing field for almost 20 years. I actually worked in the industrial world before I moved into HR and recruiting, so I've been on the shop floor too.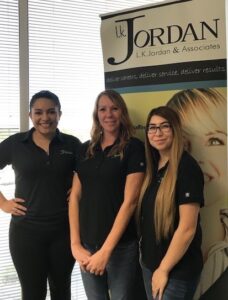 Please give us a quick overview of L.K. Jordan.
Have You Considered a Career in the Skilled Trades?
Fill out the form to recieve a no obligation info packet.
We started 30 years ago in Corpus Christi, Texas, where our corporate headquarters is located. We have offices here in Houston, as well as San Antonio and Austin. We are not a "one specific market" placement firm. We provide full desk recruiting from top to bottom. That means we place people in positions that range from accounting & finance, executive, administrative, engineering, healthcare, oil and gas, to skills and trades. We do a mixture of direct hire, temporary, and temp to hire. Of our light industrial job orders, welding makes up about 10% of our placements.
How long has the relationship with TWS been in place, and how did it get started? 
It started when I joined the company 14 months ago. I worked with Tulsa Welding School in my previous role. I worked with another industrial company recruiting skilled craft personnel, including welders.
How did you first connect with TWS back then?
The Career Services team actually reached out to me; they are pretty good at doing that! L.K. Jordan knew about Tulsa Welding School but they didn't have the welding positions then that we currently have, so there wasn't the need to form a relationship.
Could you briefly outline your recruitment process?
Students and graduates can apply online. All of our jobs are listed on our website. Once they apply for a job, their application will immediately go to the recruiter or staffing supervisor who is over that position. We review their job history or their résumé, and then we bring them in. We'll perform a drug screen, e-verification, and a background check. If the candidate is qualified for the skill set that we are looking for, we send the résumé over to our client for them to do a weld test and get the interview process started. We have hired five Tulsa Welding School graduates in the past 14 months.
What happens if they don't pass the weld test?
It's not the end of the line. Sometimes welders, even experienced welders, don't pass the weld test first time out. If that happens, we try to move them into an entry-level position, maybe as a welder helper/grinder or a picker/packer in that same manufacturing building. That way, they can learn the process a little more while they are working. Welding tests vary by client. Some are harder than others, depending on the process and the work needed. That's what we've done with the last couple of welders we hired from Tulsa Welding School. That's how we got them into the welding positions they are in now.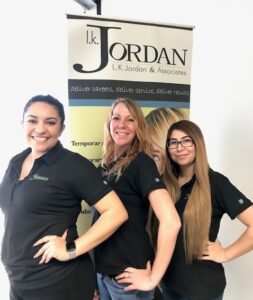 It sounds like the test for this client is difficult. Do they get to prepare in advance?
It's a MIG test and it is very difficult. We go over the test and show them what they are going to be welding, the type of weld the client is expecting. We show them pictures of the results we've seen when people have failed. Most of them go back to school to practice for the test. This particular test is difficult, but having said that, we had a kid come out of Tulsa with no real welding experience who passed the test first time, no problem. But we've also had very skilled, experienced welders fail it. But we are very thorough. We tell them what to expect. They don't go in blind at all.
You mentioned job history earlier. Are there opportunities for those without a lot of experience?
What they often forget is that most people who go to welding school don't just pick up a welding rod out of nowhere! Some do for sure, but most have been welding longer than they think. They helped their dad mend fences, they worked on trucks, or they welded barbecue pits. They often don't include that on their résumés, but it is very important. It might not be work, but it is experience. A lot of the best welders I've come across, although young, have been welding since they were 14 or 15.
Do you do direct hire, temp, and temp to permanent placements for welders?
As of right now, all our welding positions are temporary to permanent. That means once they meet a certain set number of hours per our contract with our client, they have the opportunity to go permanent—given that they are showing up every day, not running late, have a good work ethic, those types of things.
How do TWS graduates compare to the graduates you source from other schools?
Tulsa Welding School is the only welding school we use for finding welders. Other than that, we use job boards for our sourcing. We attend the school's career fairs regularly. We do conferences. We are open to anything that will get us qualified candidates in the door. Our career fairs at the Houston campus are often very successful. This last career fair was one of the best I've ever attended. I was so impressed. It was amazing. The turnout was phenomenal.
What kind of qualities do you notice in the TWS graduates who work for you?
That's a hard question because they are all so different. The five I have hired so far have all stuck out for different reasons. But one quality that they all share is determination. They may have failed the weld test the first time, but they were willing to take an entry-level position. They were determined to learn how to perform that certain weld, which is an extremely hard weld to get right. Then given the chance 90 days later they were able to go back and pass that test with no problem. So that's what made them stand out to me: their dedication, determination and patience. Their ability to be flexible.
Does the hands-on practice that students get at TWS give them an advantage?
Yes, it does. It's not just the skill level, but what I like is that the experience they get in the shop there. It means that a lot of them are able to do the fabricating themselves, as well as their own cleanup work. They don't think, "I'm just going to weld. I don't have to do anything else." They do so much hands-on out there. They do everything: their own grinding, fabricating, welding, and cleanup. They do it all from start to finish. In a fast-moving manufacturing job, if a candidate can do the whole thing from start to finish without having to wait for a helper, they get their piece moving quicker, and the whole pace of production speeds up.
What advice do you have for students to be successful at school, and to have a chance of getting hired at a company like L.K. Jordan?
Be patient. Sometimes it can take some time. Don't give up. Keep trying. Have that determination we talked about earlier. When it comes to welding, you won't always succeed on that first weld test. It doesn't mean that you did something wrong or you're not a good welder. Maybe you got carried away because it was timed, so you tried to move a little faster. The final thing, is be realistic with your pay rate and what you're expecting coming right out of school. So patience and determination are big factors, both in school and out in the real world.
This blog has been labeled as archived as it may no longer contain the most up-to-date data. For a list of all current blog posts, please visit our blog homepage at https://www.tws.edu/blog/